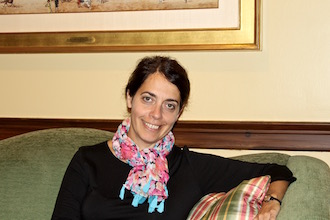 By Susan Miele, Executive Director, Bronxville Chamber of Commerce

Jan. 18, 2017:  Resolutions—Keep Them!
Resolution #1: Boost Bronxville's Economy—which benefits all of us directly—by committing to more spending in town. Perhaps a 10% increase is a reasonable resolution to make—but of course even more would be even better! A strong local economy keeps property values high and taxes down. Encourage your neighbors to do the same.
Bronxville Fitness Club is making resolution maintenance hard to refuse. Brand new members get 50% off their first month of monthly membership from now until January 31—and there's never an initiation fee! 72 Palmer Ave. 914-771-9771;
Need help sticking to your fitness resolutions? Jill Guericio-Niebling of A Trim and Healthy Life does this for a living! Enlist Jill as your health coach to help you stay on track. Through one-on-one mentorship and support, you can learn to stay motivated and committed.
Stick to your dietary New Year's resolutions at Stillmeadow Gourmet with their daily selection of healthy soups, salads, quinoa bowls and more!
Here's a resolution that might not be on your radar: Get your hearing checked! Research shows that unaddressed hearing loss can affect mood, socialization, and health—even diminished cognitive function, and an increased risk of falling. Schedule an appointment with Noel Thayer at Bronxville Hearing Center!
Regardless of age or health status, everyone should have a New York State Health Care Proxy. The unexpected happens – unexpectedly. It is important that you select someone to represent you and act as your health care agent, someone who knows your wishes and understands the care you would want. Make this the year you take care of this, and lean on Westchester End-of-Life Coalition for help and advice. 
Changes at the Top
Bagelville on Parkway Road has closed, but good news: This is slated to become Park Place Bagels II! Stay tuned for grand-opening details.
Edwina Sulimirski Physical Therapy is pleased to announce a name change to Bronxville Sports Physical Therapy. This private physical therapy practice provides expert one-on-one care to the Bronxville community and the surrounding area. With 27 years of experience and extensive postgraduate specialization training, owner Edwina Sulimirski applies her knowledge, skill, and clinical competencies to provide physical therapy treatment of exceptional quality, with extended one-on-one treatment times. For more information call 914-274-0585.
The Chamber is sad to announce the closing of North, the clothing boutique on Pondfield Road.
Real Estate
Bronxville Real Estate invites you to search for homes directly from their Facebook.
Julia B. Fee Sotheby's International Realty announces the hiring of their newest seasoned real estate agents:  Holly Mellstrom, Kristin Bischof, Alison Schair-Trigona and Elizabeth Ritchie. Help welcome them to Bronxville!
Events
CatcCCatch Tony-nominee Laura Osnes, on January 21, 6:30 pm,
Performing at a special benefit evening supporting the Concordia Conservatory community programs. Additionally, world-renowned violist Lawrence Dutton will perform chamber music favorites with the duo, trio and quartet repertoire with violinist Elizabeth Lim-Dutton, cellist Alison Rowe and pianist Jon Klibonoff. The concert will be held at the Sommer Center, and a Dinner Dance will follow at Bronxville Field Club.
The New York University Silver School of Social Work has a campus at Sarah Lawrence College! Join them on Tuesday, January 31, from 5:30 to 7:00 pm, or Saturday, April 29, from 10:00 to 11:30 am, for an Information Session to learn about the Master of Social Work program at NYU's Westchester campus. They'll discuss the MSW curriculum, admissions process, and opportunities for scholarships. 
Gramatan Village will host an Open House on Wednesday, February 1, at 85 Pondfield Rd. Learn about how members have access to their network of volunteers and professional providers and can call the Gramatan Village office for assistance with a small chore or a life-changing event.  They're here to make life easier. Light refreshments will be served. Looking to volunteer? Help shovel a member's walkway this winter. Call 914-337-1338  to sign up.
In Memoriam
The Chamber is sad to learn of the passing of former Chamber member Joan Manning, whose gift shop was a mainstay on Pondfield Road for many years. Our condolences go out to her family.
Your Feedback

Do you have feedback about this newsletter? Please email CLOAKING . We'd love to hear from you!
 
Follow us on Twitter (@BXVChamber) and "like" us on Facebook. Mail addresses are never given out or sold.
Be Loyal--Buy Bronxville!
Susan Miele