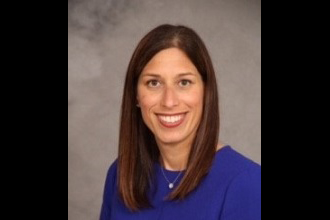 By Joan C. Toffolon, Member, Board of Directors, Gramatan Village

Sep. 14, 2016:  Tracey Lewis, vice president of operations at NewYork-Presbyterian/Lawrence Hospital, was elected to the board of directors of Gramatan Village at its June meeting. 
"We are very pleased to welcome Tracey to our board," said Kerry Walsh, president of the board. "She brings extensive experience in health care services to our organization and is committed to our mission of providing programs and services for adults 60+ so they can lead active, independent, and vibrant lives in the community they love."
In her current role as vice president of operations at NYP/Lawrence Hospital, Tracey provides strategic leadership, direction, and oversight to key clinical services across the hospital, including medical imaging, laboratory, rehabilitation, cardiac catheterization, cardiac and pulmonary rehabilitation, cancer center operations, sleep center, and the bloodless medicine program.
Prior to holding this leadership role, she held various positions at NewYork-Presbyterian Hospital in New York City and, while there, she served as director of clinical services, administrator on duty at Columbia University Medical Center, director of finance & compliance, ambulatory care & support services, and black belt in the department of performance excellence.
Before joining NewYork-Presbyterian Hospital in 2006, Tracey served as director, productivity and quality, patient financial services at Tenet HealthSystem and held consulting positions in health and life sciences at Capgemini Ernst & Young and in the biomedical, pharmaceutical, and healthcare practice at Arthur Andersen, LLP.
Tracey earned a master's degree in public health/health policy and management at Emory University School of Public Health and a BA in sociology and psychology at Emory University.
Retiring board members include Suzanne Bloomer, David Fuller, and Ruth Shearer. "We acknowledge and thank these talented individuals for their dedicated years of service and their significant contributions to Gramatan Village," said Kerry Walsh.
Gramatan Village is a membership organization that engages community residents who want to remain in the home and neighborhood they love. We support aging-in-community with a network of volunteers, community partnerships, and peer connections that enable members to stay independent and fully engaged in the community. Gramatan Village is recognized as a leader in the National Village Movement.
Pictured here: Tracey Lewis.
Photo courtesy Gramatan Village