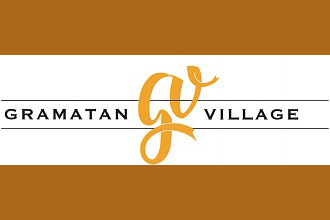 By Sherry Saturno, Executive Director, Gramatan Village
May 13, 2020: Gramatan Village is honored to be part of Bronxville and the surrounding communities. We understand that it is easy to feel socially isolated in a time of social distancing, and invite you to engage in our virtual programming. Gramatan Village is a membership organization but, for a limited time, is offering the following free programming to the public, ages 55 and up. 
-Breakfast Club: Get your daily dose of upbeat conversation and positive news via our group discussion.
-Guided Tours: Explore great museums, historical sites, and cultural events with a knowledgeable facilitator. 
-Men's Group: Lively, interactive discussion with a different topic and leader every month.
-Daughterhood Circle: Support for women with loved ones going through the transitions of aging.
-Tech Support: Want to participate online, but you're not Zoom savvy? Don't worry, we've got all your tech and iPhone questions covered.
-Mystery Club: Exploration of fascinating films, novels, historical, and real life events for true mystery lovers.
-Netflix Parties: Join in the fun and chat with friends as we watch favorite shows and films together.
-Staying Connected Newsletter: Full of helpful local resources and positive tips, delivered to your inbox three times a week.
To learn more, please visit our website at www.gramatanvillage.org; call us at (914) 337-1338, or email us at CLOAKING . We are busier than ever on behalf of our senior citizens and are available for support, guidance, and to help make social connections. Together, we will navigate these turbulent times.
About Gramatan Village: Vibrant Aging. At Home. Your Own Way. Gramatan Village is a 501 (c)(3) non-profit organization that supports adults ages 55 and up who want to age in the home and neighborhood that they love. We support empowered aging-in-community with a network of volunteers, experts, professional referrals, and peer connections that enable members to stay independent, vital, and engaged as they grow older. 
Photo courtesy Gramatan Village

Editor's note: As a public service, MyhometownBronxville publishes articles from local institutions, officeholders, and individuals. MyhometownBronxville does not fact-check statements therein, and any opinions expressed do not necessarily reflect the thinking of its staff.