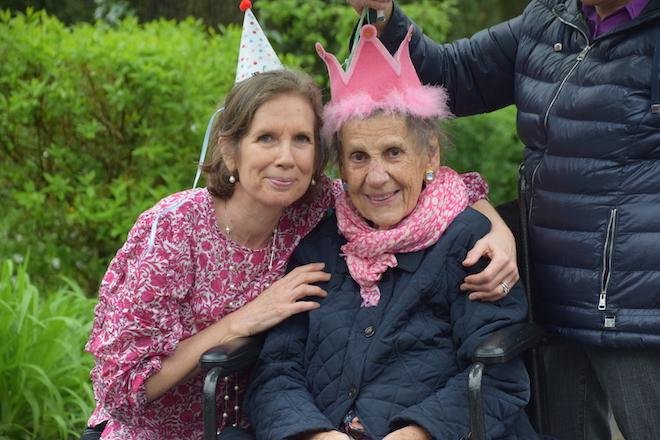 By Staff
May 6, 2020: One of the many experiences we are missing in this season of coronavirus is gathering for celebrations such as weddings, showers, christenings, graduations, and birthdays. We can't line up for receiving lines or pack ourselves into living rooms, country clubs, sanctuaries, or stadiums to cheer, applaud, and hug as a group.
But what we can do is get in our cars for a drive-by cavalcade. That is what happened on Thursday, April 30, for the 95th birthday of Dee Sorensen, a longtime village resident.
Leading the way were two police cars, balloons attached, carrying Bronxville's finest, lights flashing and horns honking. They led 40 plus cars loaded with Dee fans aged 10 to 85, including Mayor Mary Marvin. 
These fans were shaking pompoms and waving homemade signs. One Bronxville middle schooler was standing through the car sunroof, holding a birthday banner.
Dee was stationed at the end of her driveway, donning a pink fur accented crown. A bunch of balloons were tied to her wheelchair.
In the center of the spectacle was an Eastchester fire struck sounding its horn.
To say Dee was surprised would be an understatement.
This was Bronxville at its best - - members of the community coming out of their homes in rainy weather to honor and celebrate a grateful, smiling, waving birthday Queen for a day.
Click on this photo to go to instagram where you will see this photo again.  Click on it to see a video from the event!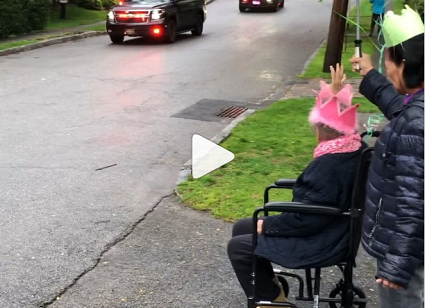 Scroll below to see photos.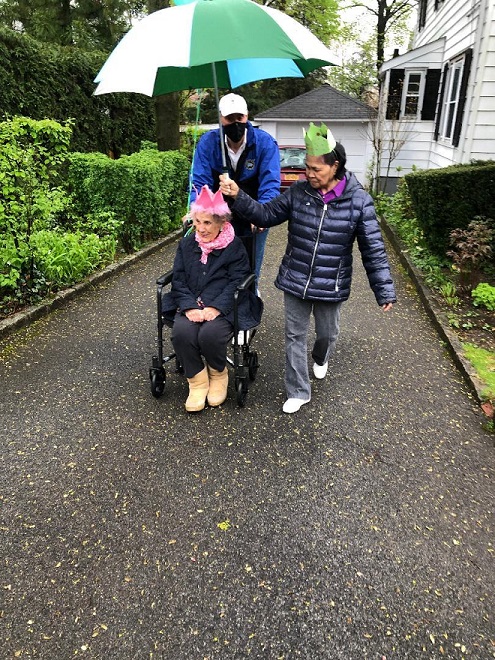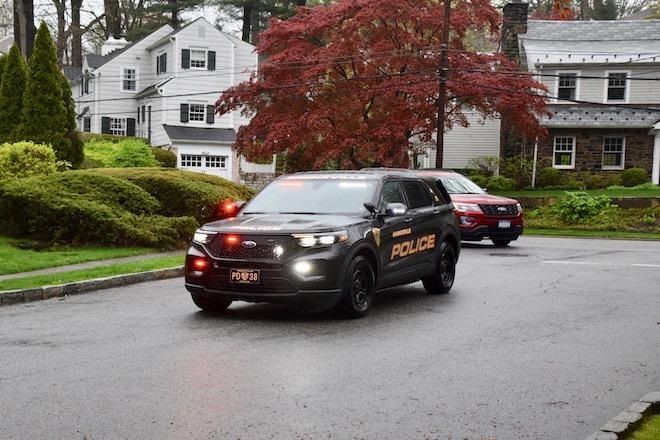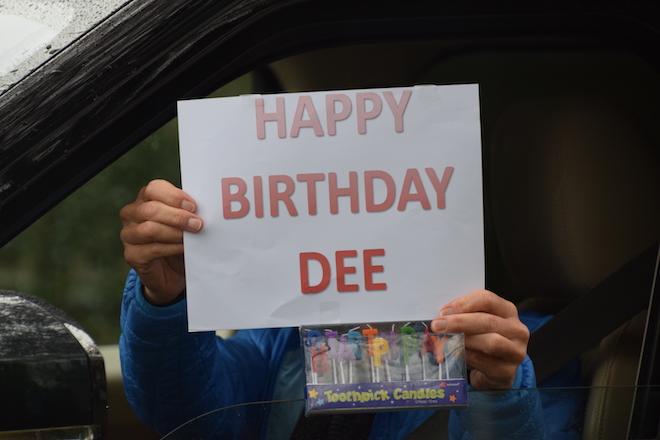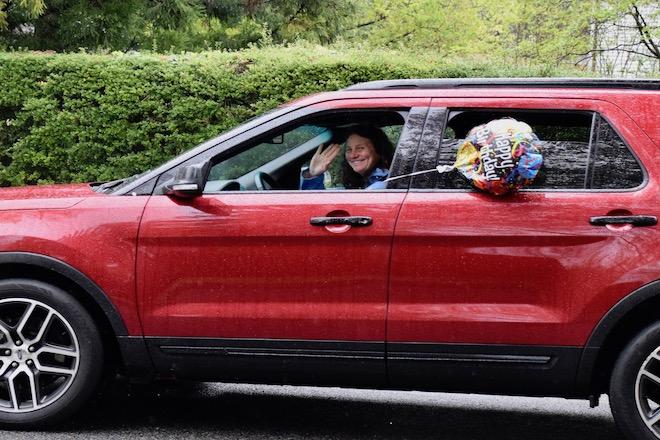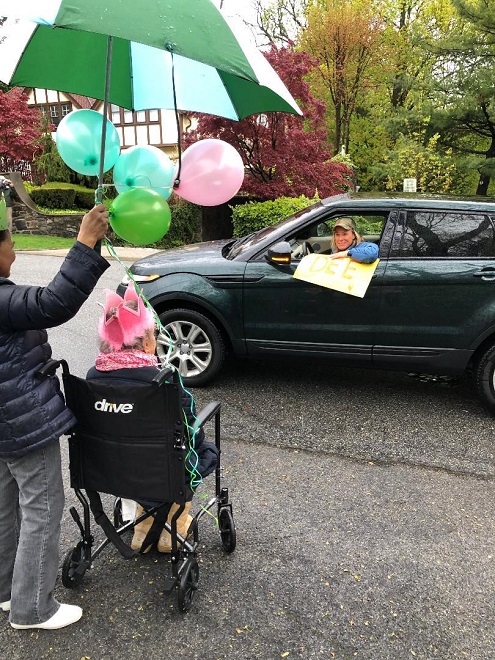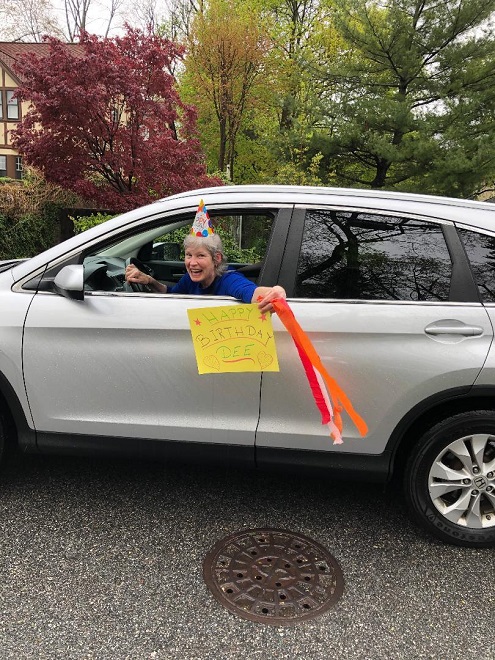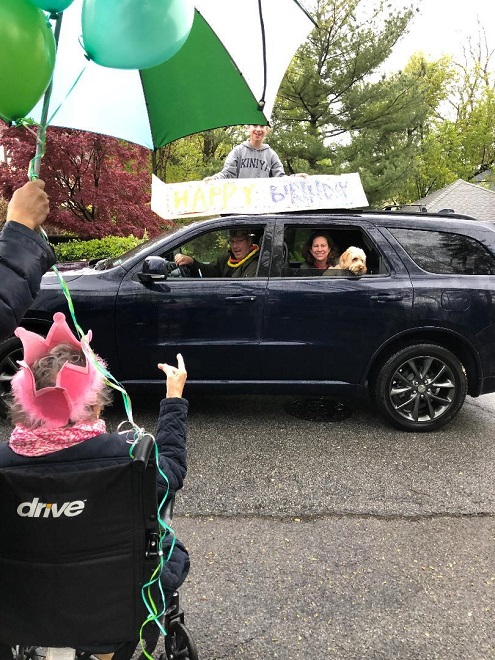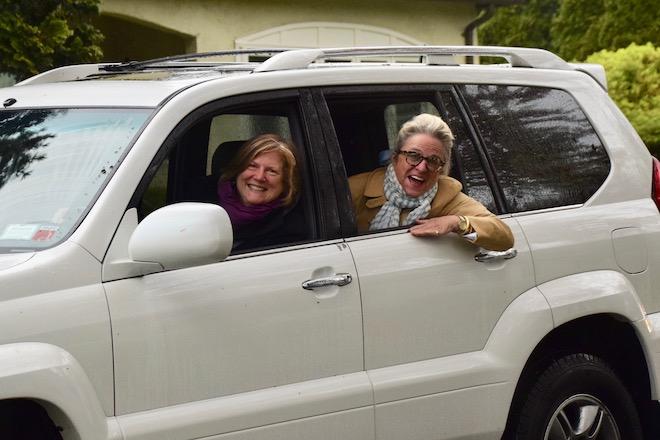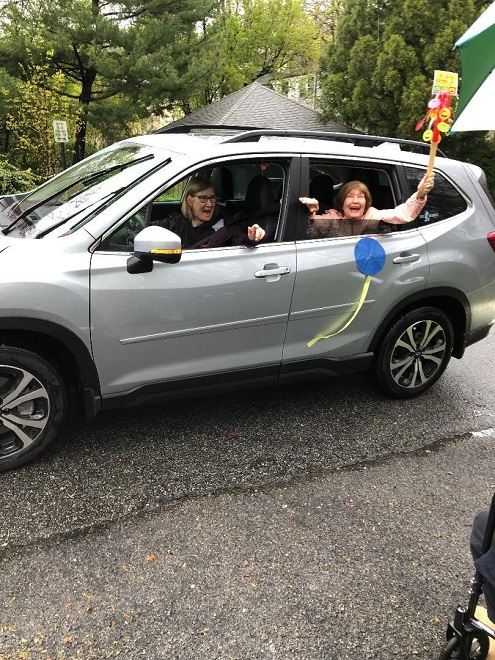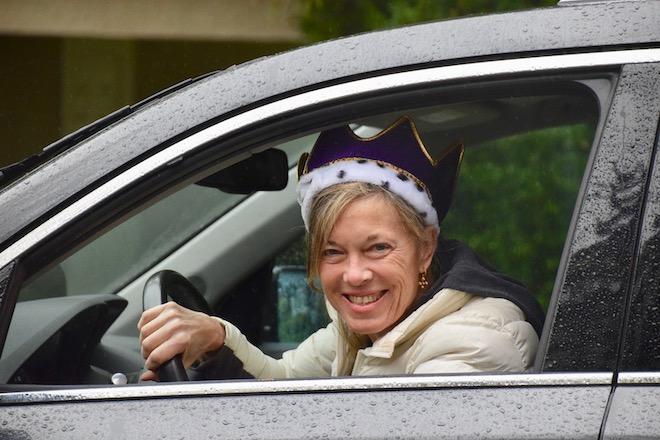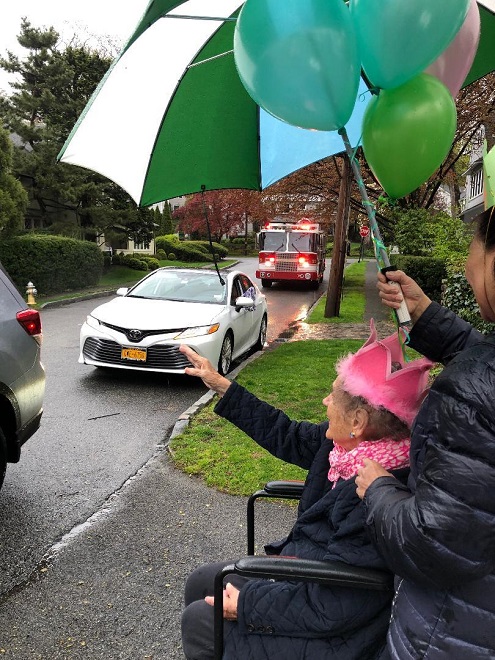 Photos by L. Sorensen and A. Warner