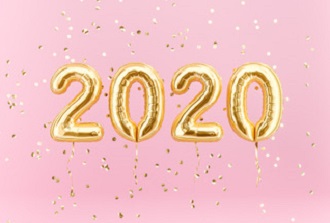 By Sherry Saturno, Executive Director, Gramatan Village
Jan. 22, 2020:  Gramatan Village will hold its first State of the Village meeting on Tuesday, February 4th from 1:00pm-2:00pm at the Gramatan Village office, located at 85 Pondfield Road in Bronxville.  This interactive meeting will afford an engaging opportunity to have an informative discussion with Gramatan Village staff, Village members, prospective members, members of the Board of Directors, and community leaders while enjoying lunch.  Please RSVP to Gramatan Village at (914) 337-1338.
Events Coming Up
Gramatan Village has an exciting array of activities- something for everyone- coming up.
Please join us for our regular monthly programming, including the Men's Discussion Luncheon Group at the Tap House in Tuckahoe, Well Spouse Support Group, Mystery Club, Book Club, Game Day, Daughterhood Circle, Poetry Club, and Techy Teens Workshop.
Have you stopped making New Year's resolutions because they never work? Try changing your habits! On Wednesday, January 22nd, please join us for Mindful Habit Change 2020, with a light lunch served afterward. During this interactive discussion, presenter Raditia Lasry will help us create and maintain healthy habits and practice mindfulness in everyday life.
Need help with your iPad and iPhone? We have you covered with our Techy Teens Workshop on Wednesday, January 15th, from 3:15 pm-4:15 pm with the talented students from the Bronxville Middle School.
Explore your creative side on Thursday, January 30th, from 10:00 am-12:30 pm with One River School of Art and Design at a class at Gramatan Village. You will complete a piece of artwork alongside a professional instructor, and all art supplies are provided.
Also coming up this winter, Gramatan Village has a lot planned.
1) Gramatan Village First Annual State of the Village on Friday, February 4th-an interactive lunch event to discuss programming, events, and feedback
2) "My Funny Valentine" on Friday, February 14th- a group that will recount romantic misadventures while enjoying Valentine's treats and desserts; and
3) On Tuesday, February 18th, a special meeting of the Mystery Club on the topic "Love Hurts," featuring discussion of famous love gone wrong.
Own your age. Visit www.gramatanvillage.org to learn more or call (914) 337-1338. 85 Pondfield Rd, Bronxville, NY 10708.
Photo courtesy Gramatan Village

Editor's note: As a public service, MyhometownBronxville publishes articles from local institutions, officeholders, and individuals. MyhometownBronxville does not fact-check statements therein, and any opinions expressed do not necessarily reflect the thinking of its staff.