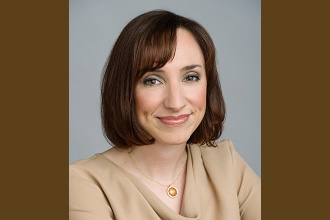 By Sherry Saturno, Executive Director, Gramatan Village
Jan. 8, 2020:  Gramatan Village Executive Director Sherry Saturno was featured on the latest edition of One Square Mile, Bronxville's public affairs cable television program hosted by Mayor Mary Marvin.
The segment's theme was "New in Bronxville."  Mayor Marvin interviewed Saturno about the innovative programs and expanded services of Gramatan Village, including a new Men's Group, Daughterhood Circle, and Well Spouse Support Group.
"Gramatan Village is very honored to be included in a segment of One Square Mile and to be part of the Bronxville community. We are grateful to Mayor Marvin for her outstanding advocacy and support of elders."
Sherry Saturno also recently graduated from the 2019 Cohort of the Women's Leadership Institute at Manhattanville College's School of Business. The Women's Leadership Institute focuses on providing an innovative forum for women to strengthen their business acumen and strategize on outperforming the competition.
Saturno delivered a presentation before Manhattanville staff and Institute peers about Gramatan Village and elder advocacy as part of her capstone project. 
"At Gramatan Village, we are ardent proponents of lifelong learning. This unique program enables non-profits leaders to engage and collaborate with executives from major corporations like PepsiCo,  and that experience is invaluable", stated Saturno.
Pictured:  Sherry Saturno
Photo courtesy Gramatan Village

Editor's note: As a public service, MyhometownBronxville publishes articles from local institutions, officeholders, and individuals. MyhometownBronxville does not fact-check statements therein, and any opinions expressed do not necessarily reflect the thinking of its staff.