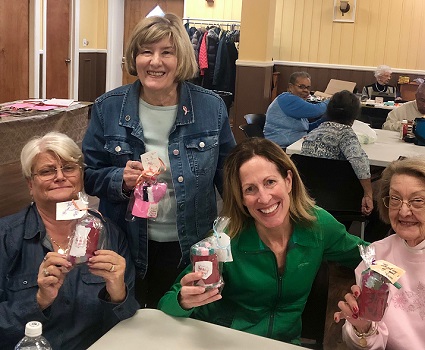 By Sherry Saturno, Executive Director, Gramatan Village
Dec. 18, 2019:  Gramatan Village spreads holiday cheer to local seniors this December by delivering festively wrapped gifts to the Bronxville Seniors and Tuckahoe Senior Citizens.  
Kathryn Urbina, Director of Members Services and Programs delivered the gifts, created especially for elders by Volunteer New York. Gramatan Village Executive Director Sherry Saturno stated,
"We are grateful to be part of such a caring community in Bronxville, and are deeply appreciative to our friends and colleagues at the Bronxville and Tuckahoe Seniors."

Photo courtesy Gramatan Village
Editor's note: As a public service, MyhometownBronxville publishes articles from local institutions, officeholders, and individuals. MyhometownBronxville does not fact-check statements therein, and any opinions expressed do not necessarily reflect the thinking of its staff.