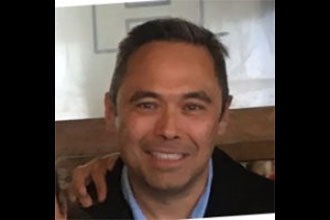 By Kathryn S. Urbina, Director, Member Services and Programs, Gramatan Village
Jul. 10, 2019:  Dr. Julio Urbina of Bronxville has been appointed by the mayor of New York City and approved by the New York City Council to serve as a member of the Age-Friendly NYC Commission.
Jointly and individually, commission members are charged with exploring, creating, and leveraging new opportunities in the corporate, non-profit, cultural, health, and social care, labor, faith-based, service, and academic sectors to support a rapidly increasing population of older New Yorkers and make the city a world leader in aging and urbanization.
Deploying the wealth of experience, commitment, and energy each member brings, the commission will deliver sustained leadership toward achieving a bright vision of enhancing the health, well-being, and full participation of older New Yorkers and making the city an age-friendly place in which to live and thrive.
Dr. Urbina has a long history of serving the community, initially as a paramedic with EVAC. He served on the Tuckahoe Board of Education and has volunteered as an assistant Scoutmaster for local Boy Scout Troop 353 and is currently the advisor for Venture Crew 343.
Dr. Urbina is the vice president and director of the Healthy Aging program at The Fan Fox and Leslie R. Samuels Foundation. He earned his master's degree from the Yale School of Public Health and his PhD in Social Policy from the Heller School of Brandeis University.
Pictured: Julio Urbina.
Photo courtesy Kathryn S. Urbina, Director, Member Services and Programs, Gramatan Village
Editor's note: As a public service, MyhometownBronxville publishes articles from local institutions, officeholders, and individuals. MyhometownBronxville does not fact-check statements therein, and any opinions expressed therein do not necessarily reflect the thinking of its staff