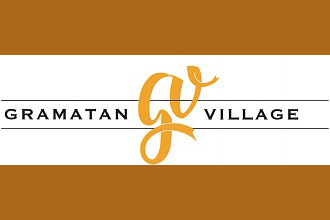 By Sherry Saturno, Executive Director, Gramatan Village
Jul. 3, 2019:  In June, Gramatan Village members, volunteers, and community friends had the opportunity to participate in two great programs.
The first program was an interactive workshop on compassionate listening with Gilda Press, former director of senior programs and services for the Town of Eastchester. This interactive workshop explored loss, loneliness, active listening, support, and encouragement. Gramatan Village's executive director, Sherry Saturno, stated, "At Gramatan Village, our volunteers are our heroes. We stress a personalized and meaningful role for each one of our volunteers that speak to the passions and causes that are important to them. Gilda led us in an engaging and insightful discussion about how we can make a difference in the lives of our members."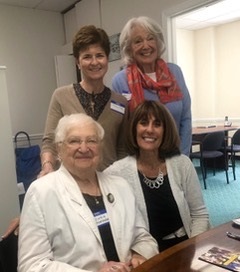 Photo taken at the compassionate listening event:  Standing:Tracy Lilly (L) and Becky Underhill; seated: Gloria Montenero (L) and Gilda Press.
Also in June, volunteers from the Junior League of Bronxville brightened the day for Gramatan Village members during a fun "crafternoon" activity. As part of a Done in a Day project, the League volunteers partnered with Gramatan Village members to create colorful picture frames, keepsake boxes, and decorated birdhouses.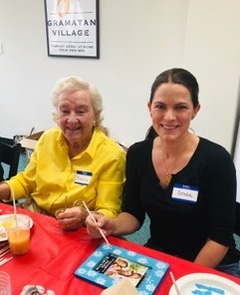 Photo taken at Junior League event (L to R): Gramatan Village member Rosalie Flynn and Junior League of Bronxville member Sessa von Richthofen.
Photos courtesy Gramatan Village
Editor's note: As a public service, MyhometownBronxville publishes articles from local institutions, officeholders, and individuals. MyhometownBronxville does not fact-check statements therein, and any opinions expressed therein do not necessarily reflect the thinking of its staff.