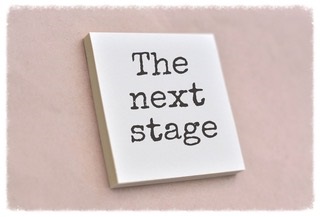 By Sherry Saturno, Executive Director, Gramatan Village
Jun. 12, 2019:  Gramatan Village has been certified a Next Stage Network Stage Sponsor site by Mae Carpenter, Commissioner of the Westchester Department of Senior Programs and Services. The Next Stage Network is a new program of the Westchester County Livable Communities and functions as an educational program of the Department of Senior Programs and Westchester Public/Private Partnership. 
The Next Stage Network is the Livable Communities' information and education hub that will connect people to dynamic experiences within all areas of life: economic, health, social, cultural, and vocational. The Network will offer workshops, seminars, and activities that will address the unique needs of older adults and inspire each participant to stay involved while preparing and enjoying the next stage of life. Gramatan Village will host Next Stage Network events for the community, open to the public.
Additionally, Gramatan Village's executive director, Sherry Saturno, has just completed the certificate program as a Next Stage Scholar in Reflective Aging at Fordham University Graduate School of Social Service. As part of the program, Saturno attended a series of classes related to ageism, advocacy, health, and community engagement.
Photo courtesy Gramatan Village
Editor's note: As a public service, MyhometownBronxville publishes articles from local institutions, officeholders, and individuals. MyhometownBronxville does not fact-check statements therein, and any opinions expressed therein do not necessarily reflect the thinking of its staff.