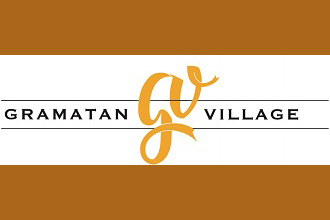 By Sherry Saturno, Executive Director, Gramatan Village
May 22, 2019:  Make this summer memorable. Say yes to fun outings, to lifelong learning, to new friends, and much more. Treat yourself to a new adventure and rediscover what lights you up inside.
Register for a free one-month membership at Gramatan Village this July. We have something for everyone ages 55 and up from group outings to clubs, organized discussions, support, counseling, and transportation.
What will you receive during the one-month trial membership?
Access to all Gramatan Village activities and outings, including: Solo Agers Club; Men's Group; Well Spouse Support Group; counseling; Mystery Monday, which features discussions about mysteries; What's Happening, which includes dialogue about local happenings and current events; Book Club; Game Day: movie outings; restaurant trips; special speakers; discounts to local merchants; gallery and museum trips; transportation for local errands; and much more.
What is Gramatan Village?
Vibrant Aging. At Home. Your Own Way. Gramatan Village is a 501(c)(3) not-for-profit organization that supports adults ages 55 and up who want to age in the home and neighborhood that they love. We support empowered aging-in-community with a network of volunteers, experts, professional referrals, and peer connections that enable members to stay independent, vital, and engaged as they grow older. At Gramatan Village, members receive services such as transportation to local appointments, referrals to vetted community partners, technology support, home maintenance support, home safety checks, assistance in financial planning and in navigating Medicare/Medicaid, workshop and seminar offerings, priority consideration for skilled nursing and assisted living facilities, support groups, counseling, volunteer opportunities, and social and cultural outings. www.gramatanvillage.org.
Make this summer special. We own our age, and we invite you to join us. For more information and to sign up, please contact Gramatan Village at 914-337-1338, email CLOAKING , or stop by our office at 85 Pondfield Road in Bronxville.
Editor's note: As a public service, MyhometownBronxville publishes articles from local institutions, officeholders, and individuals. MyhometownBronxville does not fact-check statements therein, and any opinions expressed therein do not necessarily reflect the thinking of its staff.