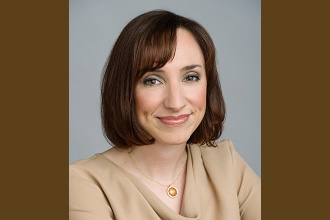 Contributed by Gramatan Village

Mar. 6, 2019:  Gramatan Village's executive director, Sherry Saturno, will be traveling to Capitol Hill on March 7  to meet with senators and other legislators as an advocate and representative of the Academy of Social Work with the National Academies of Practice (NAP).
Sherry is a distinguished practitioner and fellow of NAP, which is a nonpartisan not-for-profit organization that holds Congressional briefings, advises governmental bodies, and holds health care policy forums.
One of the goals of this visit is to convey to legislators how interprofessional collaboration leads to healthier elders with an improved quality of life and how education for policymakers around issues that impact the lives of older adults and their well-being is critical in supporting vibrant communities and empowered aging.
Sherry will also participate in the NAP Interprofessional Collaborative Practice Forum in Pentagon City and discuss the benefits of bringing professionals of different disciplines together to improve the quality of life for older adults across the nation.
Saturno, a clinical social worker and nursing home administrator, was recently designated a national expert in the field of aging by the National Association of Social Workers and named an Ambassador for Columbia University School of Social Work. 
Pictured here: Sherry Saturno.
Photo courtesy Gramatan Village

Editor's note: As a public service, MyhometownBronxville publishes articles from local institutions, officeholders, and individuals. MyhometownBronxville does not fact-check statements therein, and any opinions expressed therein do not necessarily reflect the thinking of its staff.