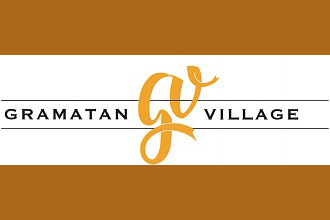 By Sherry Saturno, Executive Director, Gramatan Village

Feb. 20, 2019:  Gramatan Village is excited to announce that the first episode of its new podcast, Reimagine Aging, is now available on the Gramatan Village website and its YouTube channel.
Podcasts are audio shows that are similar to radio shows, but instead of being broadcast over the airwaves, they are posted online. With podcasts, listeners can tune in to listen whenever it is convenient for them.
The intent of the Reimagine Aging podcast is to provide a new and engaging forum to feature members, community leaders, and volunteers while exploring themes and issues.
The first episode features the winner of Gramatan Village's Gratitude Challenge, Joan Golan, and explores a theme of gratitude and community. Reimagine Aging is co-hosted by Sherry Saturno, executive director of Gramatan Village, and Kathryn Urbina, director of member services & programs.
To listen to the podcast, please click here​
Gramatan Village is actively seeking participants of all ages to be featured on its podcast. If you are interested in being a guest on the show, please contact Executive Director Sherry Saturno at 914-337-1338.
Editor's note: As a public service, MyhometownBronxville publishes articles from local institutions, officeholders, and individuals. MyhometownBronxville does not fact-check statements therein, and any opinions expressed therein do not necessarily reflect the thinking of its staff.