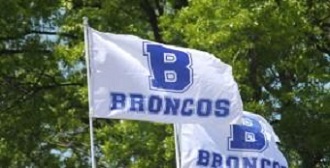 Linda Pagano, Bronxville Parent and Bronxville Athletic Council Member

Apr. 3, 2019:  For high school students, choosing the right college is challenging enough. Adding the dream to play a sport at the college level, athletes need a realistic view and a good plan.  
There are plenty of factors to consider when weighing your options on how best to be recruited by your dream school. Here to give you the facts and some expert advice is a special presentation by Perfect Playcement speaker Mark Leinweaver, an MLB agent and a 20-year sports industry veteran.  
Brought in by Bronxville High School athletic director Karen Peterson and sponsored by the Bronxville PTA Athletic Council, Leinweaver is here to educate parents and students on the best strategy for selecting their "perfect" college first and then the preparation and approach to gain exposure for the recruitment process by college-level athletic programs. 
"This presentation offers an opportunity for parents and students to ask questions and begin a dialogue," said Karen Peterson, who has been the Bronxville High School athletic director for over 20 years, "to be realistic and manage their expectations of playing sports in college with the reality of what that process will look like." 
Bronxville High School has had its fair share of athletes recruited in recent years to Ivy League schools such as Princeton and Yale for track and lacrosse, as well as NESCAC Division 3 schools with high academics like Trinity and Middlebury and Division One schools such as Notre Dame, Michigan, and Bucknell, to name just a few. 
The college athletics recruitment presentation for parents and students will be held on Tuesday, April 9, in the school's multipurpose room at 7:00 pm. Students and parents are encouraged to attend. For more information on Mark Leinweaver and Perfect Playcement, go to www.perfectplaycement.com.
Photo courtesy Bronxville School PTA Athletic Council  

Editor's note: As a public service, MyhometownBronxville publishes articles from local institutions, officeholders, and individuals. MyhometownBronxville does not fact-check statements therein, and any opinions expressed therein do not necessarily reflect the thinking of its staff