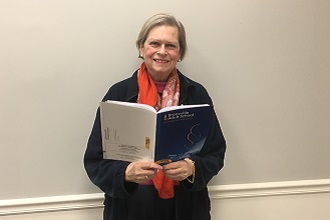 By Priscilla Toomey 
Mar. 11, 2020:  Spring is in the air, and it is already in full bloom at the Bronxville Adult School.
The catalogs are out, and you can also browse the online catalog if you prefer at www.bronxvilleadultschool.org.
There are returning favorites as well as many new courses. From exercise classes to demonstration cooking classes featuring a variety of cuisines to language classes, you're sure to find one- or more-- to expand your horizons.
You might want to learn about Eleanor of Aquitaine, The Birth of Gothic and the Rise of Courtly Love or what your astrological sign means, or go backstage at the Metropolitan Opera, or protect your Personal Cybersecurity, or take home a No Bake Espresso Cheesecake or learn to play Mah Jongg -- or Learn to 
Play the Harmonica in One Night or even decorate Pysanky Easter Eggs.
You're sure to find something enlightening and enjoyable so take a look and explore the opportunities.
Register online at www.bronxvilleadultschool.org or by phone at 914.395.0516. 
Pictured:  Priscilla Toomey with Bronxville Adult School Catalogue
Photo courtesy Bronxville Adult School
Editor's note: As a public service, MyhometownBronxville publishes articles from local institutions, officeholders, and individuals. MyhometownBronxville does not fact-check statements therein, and any opinions expressed do not necessarily reflect the thinking of its staff.