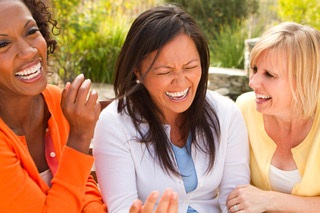 By Sherry Saturno, Executive Director, Gramatan Village
Nov. 6, 2019:  Gramatan Village is launching a new Bronxville Daughterhood Circle this November as part of the national program that offers family caregivers a way to connect. Daughterhood Circles are small groups of women that meet regularly to chat, laugh, and vent while helping each other navigate caregiving for aging loved ones.  
Gramatan Village recognizes the stress that transitions of aging often place on caregivers and family. Women especially find themselves in caregiving roles while simultaneously balancing careers, relationships, and children.
Monthly meetings will take place weekday evenings in Bronxville, either at the Gramatan Village office or at local restaurants and cafes.
There is no cost to join the Circle, and refreshments will be served.
The first meeting will take place on Wednesday, November 20th at 6:00pm at the Gramatan Village Office located on 85 Pondfield Road in Bronxville.
For more information and to RSVP, please call Gramatan Village Executive Director Sherry Saturno at (914) 337-1338, Bronxville Circle facilitator and licensed clinical social worker.  To learn more about Daughterhood Circles, visit daughterhood.org.

Photo courtesy Gramatan Village


Editor's note: As a public service, MyhometownBronxville publishes articles from local institutions, officeholders, and individuals. MyhometownBronxville does not fact-check statements therein, and any opinions expressed do not necessarily reflect the thinking of its staff.