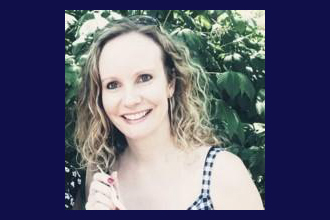 By Joyce Kennedy, Senior Director, Community Relations, Concordia College

Apr. 24, 2019:  At Concordia College's Jacobson Global Lecture on April 26, Ashley Baldwin from the World Health Organization will present a talk titled "Swarms, Floods and Scroungers – How Dominant Media Discourse Influences Policy and Shapes Opinions."
Having worked across human rights fields for a variety of UN agencies and international NGOs, Baldwin led campaigns to free political prisoners, to protect every child's right to education, to raise awareness of the hidden costs of disability, and to ensure that young people are front and center in the development of the policies that affect them, particularly regarding migration and peace-building. As a communicator and graduate in human rights, she is especially interested in how the labels we use help influence public opinion, shaping the world around us for the better…and for the worse.
Baldwin is a graduate of University College London and the University of Leicester in the U.K., and she has also studied at the University of Buenos Aires and the University of San Andres in Argentina. She spent the past eighteen years living in Buenos Aires and Paris. In 2018, she moved to Washington, D.C., where she works as a communications specialist for the Pan American Health Organization, the regional office for the Americas of the World Health Organization. 
For nearly three decades, the Jacobson Global Lecture Series has brought to Concordia's campus distinguished speakers from diverse international fields, enlightening students, faculty, and the community at large.
The event is on Friday, April 26, at 7:30 pm at Concordia College New York. It is free and open to the public. Click here to register.
Editor's note: As a public service, MyhometownBronxville publishes articles from local institutions, officeholders, and individuals. MyhometownBronxville does not fact-check statements therein, and any opinions expressed therein do not necessarily reflect the thinking of its staff.