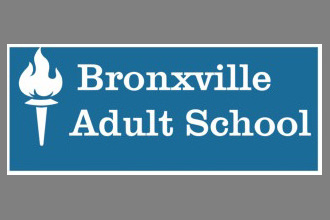 By Tom Hein, Member, Board of Trustees, Bronxville Adult School

Mar. 13, 2019:  Despite the lingering cold weather, things are heating up at the Bronxville Adult School this month. A variety of courses—both existing, new offerings, and returning favorites—feature fun and games that will stimulate your mind and energize your body.
If you are looking to expand your card game skills, Bridge for Beginners provide an opportunity to learn a game of lifelong challenge and enjoyment starting March 21. For those looking to sharpen their skills, the Supervised Play: Learn While You Play, Play While You Learn series provides the chance to improve your understanding and expertise. It will meet at The Bronxville Women's Club starting March 18. Both courses will be taught by bridge expert Fouad (Fred) Hawa, a Diamond Life Master who directs the games at Siwanoy Country Club.
If card games aren't your forte, then try your skills at Mah Jong for Beginners, the American version of the ancient Chinese tile game. The game is easy to learn and fun to play, and it is regarded as a very sociable pastime. It will meet at The Bronxville Women's Club starting March 19.
If you are interested in a different type of mental exercise, the brand-new Exploring Shakespeare course will dive into the work of the world's greatest playwright. With classes commencing just past the ides of March on March 21, this course includes theater games, Elizabethan history, scene recreations, and lots of Shakespearean fun. 
Perhaps your preferred theater is the movie theater? If so, dive into the deep end of horror for an informative and entertaining overview of three different sub-genres of suspense film at the Suspense Cinema Sampler. This new course explores shark cinema, hagsploitation, and zombie movies and will be led by Emmy-nominated writer and award-winning filmmaker Kevin Maher. It will be presented at The Bronxville School in collaboration with The Picture House Regional Film Center starting March 25.
This spring also presents your best chance to finally learn how to play a new instrument. In Fun with Beginner Ukulele, you will learn how to strum favorite tunes on this simple, charming instrument starting March 21. Follow up with Learn to Play the Harmonica in One Night later in the spring, on May 6, where the focus will be on fun in this beginner workshop.
Finally, if the prospect of warmer weather on the horizon has you itching to get active, the Bronxville Adult School's dance offerings are perennial favorites. This season, there is no shortage of variety in the dance moves you can master. Led by experienced and enthusiastic instructors, now is your chance to learn ballroom dancing in Ballroom Basics: American Rhythm or American Smooth, belly dancing, country line dancing, hip hop, Irish ceili dancing, and tap dancing in Tap Basics, all of which begin in March, followed by salsa and bachata, square dancing, Bollywood, and Dance Through the Decades in April and May.
These exciting opportunities—along with many others—are included in the Bronxville Adult School spring catalogue. Registration is now open, and you can sign up online at www.bronxvilleadultschool.org or by phone at the school's new number, 914-395-0516.
Editor's note: As a public service, MyhometownBronxville publishes articles from local institutions, officeholders, and individuals. MyhometownBronxville does not fact-check statements therein, and any opinions expressed therein do not necessarily reflect the thinking of its staff.