| | |
| --- | --- |
| Have You Noticed the Blue Barriers on Chambers Field at the Bronxville School? | |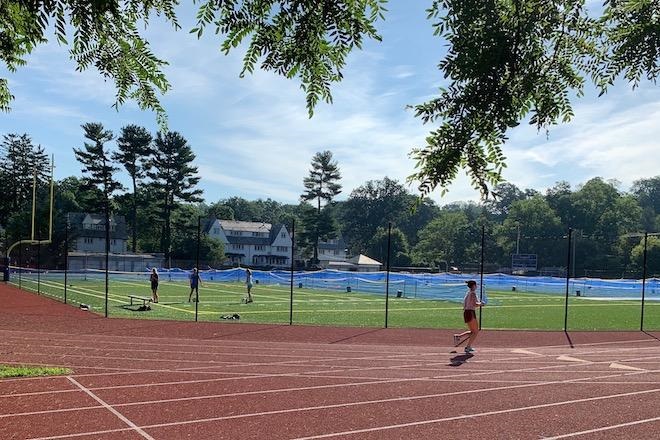 By Staff
July 8, 2020: Have you noticed the blue barriers on Chambers Field at the Bronxville School?
According to Dan Carlin, Assistant Superintendent for Business at the Bronxville School, Chambers Field is available for individual workouts. "If a student or resident needs a small field space for individual or very small group (have a catch, for example) they can use the field."
As Carlin explains, "the barriers are there to prevent competitive games or other large group activity from taking place in order to do our part in containing the virus while also trying to allow resident use of the facility to the highest extent that is safe at the moment."
Carlin also reported that Hayes Field is closed and the track is open.
Photo by. A. Warner