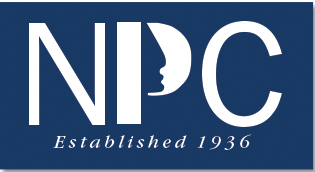 By Susan Meaney, Member, NPC
Jul. 1, 2020: Elections for the nine representatives to join the Bronxville Non-Partisan Committee (NPC) is now underway. 
One representative from each of Bronxville's seven voting districts will be elected to serve a three-year term. 
This year, Districts 16 and 22 will each also elect a representative to serve a one-year term to replace members who are unable to complete the final year of their term. 
The candidates seeking membership on the NPC are: 
-Jocelyn Angelone (District 16, 3-year term)
-Wendy Halley (District 16, 1-year term)
-Michael Ching (District 17)
-Elizabeth Kiehner (District 18)
-Shelly Klose (District 19)
-Eleyna Whittingham (District 20)
-Chris O'Gorman (District 21)
-Erin Lovett (District 22, 3-year term)
-Gail Solomon (District 22, 1-year term)
Click here for more detail about the voting process and brief bios and statements from each candidate: 
Voting continues through July 15. All residents of Bronxville are eligible and encouraged to vote for the representative in their district. 
Click here to vote.
About the NPC
The NPC was formed in 1936 to foster the election of Trustees of the Bronxville School on a non-partisan basis.
The NPC seeks qualified Bronxville residents who are interested in serving on the school board.
Nomination by the NPC is not a requirement to run for the school board. The NPC actively seeks community input about all applicants, then nominates a candidate for each open school board position to run in the school district election each year, while making every effort to be as transparent as possible to the Bronxville community in its process.
To learn more, click here. 

Photo courtesy Bronxville NPC

Editor's note: As a public service, MyhometownBronxville publishes articles from local institutions, officeholders, and individuals. MyhometownBronxville does not fact-check statements therein, and any opinions expressed do not necessarily reflect the thinking of its staff