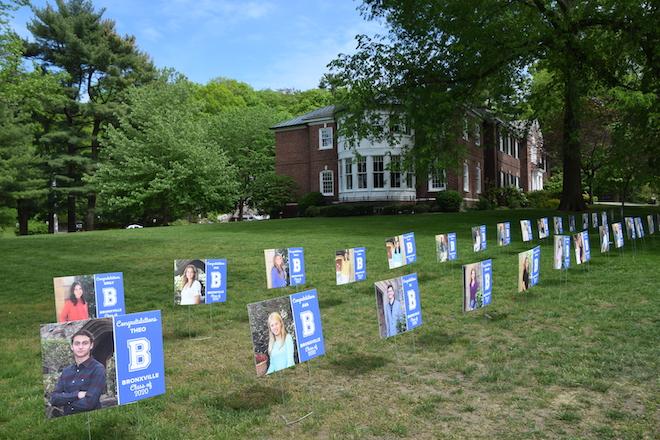 By Suzanne Pratt Davis
May 27, 2020: In a powerful display of community solidarity, Bronxville High School's Senior Class was honored this past weekend with signs on the Bronxville Public Library lawn. Each sign contained a senior's photograph, first name and the message, "Congratulations, Bronxville Class of 2020."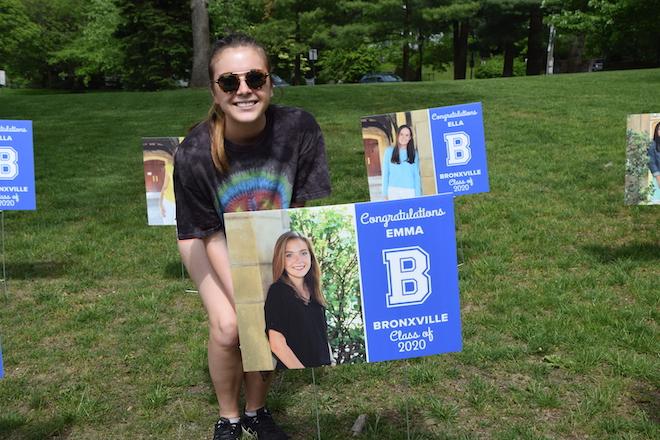 The Bronxville Department of Public Works lined up the 133 signs on the corner of Midland Avenue and Pondfield Road, and they remained in place from Thursday, May 21 through Tuesday, May 26.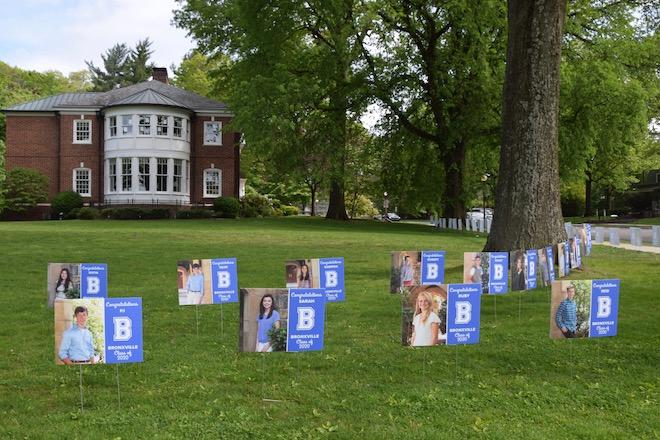 Throughout the holiday weekend, masked onlookers wandered among the placards — a stark reminder that the COVID-19 pandemic has caused not only global suffering but it has also stolen the senior spring from this year's graduating class.

"We liked the image of the seniors standing together as a class when they have been unable to do so," said Patricia Knox, a senior parent, who along Dana MacNaughton and Philippa Freeman came up with the concept.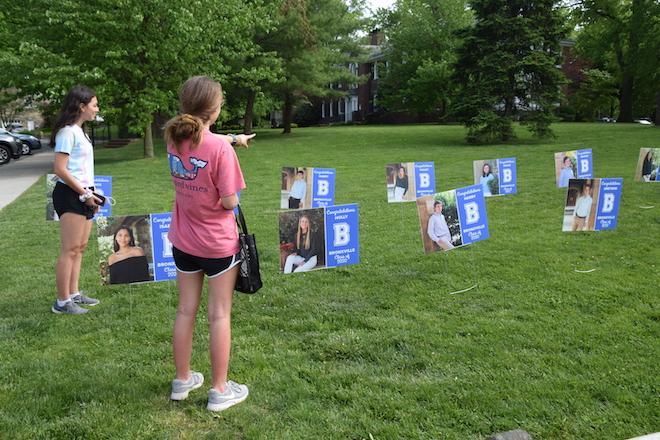 The Bronxville School PTA funded the signs, which were gifted to each senior's family as a keepsake.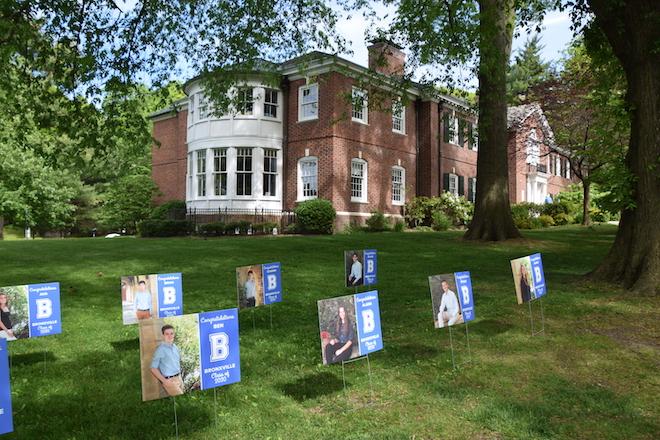 "The loss of year-end traditions and celebrations is devastating for all of the graduating seniors. It is equally heartbreaking for parents and the community who love and support them," said Suzette Sands, President of the Bronxville School PTA.
Senior portraits courtesy of photographer June Greenspan
Photos of the signs by A. Warner