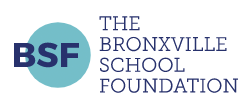 By Romy Coquillette, Vice Chair, the Bronxville School Foundation
Dec. 11, 2019: Peggy Benziger Williams has announced her plans to retire as the Executive Director of the Bronxville School Foundation (Foundation) after 16 years of dedicated service.
Peggy comments, "I have thoroughly enjoyed my time with the Foundation. The school is a vital component of the Bronxville community, and the opportunity to help lead an organization that provides resources to enhance our students' education has been amazing. It has been a privilege to work towards a common goal with many talented and dedicated Foundation board members and school faculty. The Foundation has been involved with almost every major educational initiative of the school, and I am extremely proud of our accomplishments together."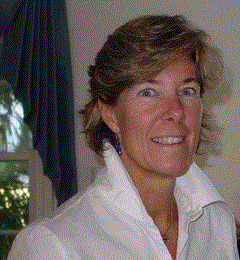 Peggy Williams

Eddie Sulimirski, the Foundation Board Chair, adds, "Peggy has been a jewel to the Foundation and the Bronxville School for the past 16 years. As a BHS alum, parent of three alums and the Foundation Executive Director, Peggy has accumulated a wealth of Bronxville School history which is invaluable to our organization. In her tenure, Peggy has overseen the approval of 452 grants totalling $7.4 million, while maintaining excellent relationships with school faculty, board members and our generous donors. She has been an ardent champion of the Bronxville School and has left an indelible mark on our community."
The Foundation is a 501(c)(3) not-for-profit organization whose mission is to enhance quality education and sustain excellence in academics, arts, and athletics at the Bronxville School. Since its inception in 1991, the Foundation has awarded grants totaling more than $10 million to support facility design and renovation, faculty training and professional development, state of the art technology and equipment, and pilot programs and new curricula. The impact of these grants is felt by each student across the school, every year, and through the years.
The search for a new Executive Director is being initiated. The Executive Director is responsible for leading and managing all aspects of the Foundation in order to successfully achieve the organization's mission. To be considered for the position, candidates should be able to demonstrate strong leadership, interpersonal, organizational, and financial skills. Experience with not-for-profits and knowledge of the Bronxville School and our surrounding community is helpful.
A more detailed description outlining desired qualifications and job responsibilities for the position is posted on the organization's website.  Click here to go to the website. 
Interested candidates should forward their resume and cover letter to Romy Coquillette, chair of the Foundation board's search committee at CLOAKING by January 21, 2020.

Photos courtesy Bronxville School Foundation

Editor's note: As a public service, MyhometownBronxville publishes articles from local institutions, officeholders, and individuals. MyhometownBronxville does not fact-check statements therein, and any opinions expressed do not necessarily reflect the thinking of its staff.