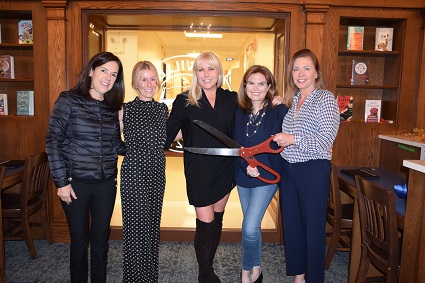 Contributed by Michael Ganci, Syntax for The Bronxville School
Dec. 11, 2019:  The Bronxville School celebrated the completion of its newly renovated middle and high school library during a ribbon cutting ceremony on Nov. 20.
The renovated space was designed to be conducive to collaboration and project-based learning among students. It features new carpeting and a glass wall along the corridor that provides a view into the space, as well as the restoration of the original woodwork and book casing. The project was entirely funded through the generous support of the PTA and the community's fundraising efforts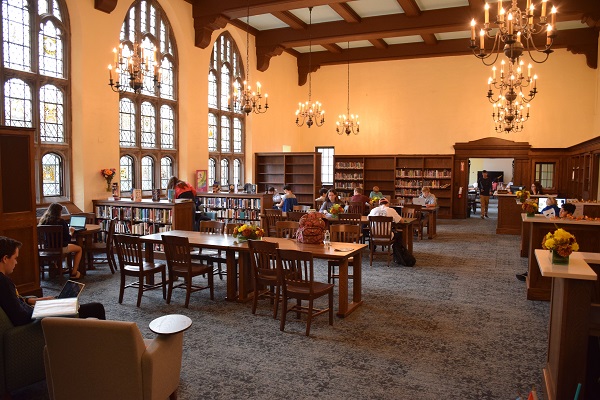 During the ribbon cutting ceremony, PTA President Suzette Sands thanked the group of parent volunteers – Hilary Bluemreich, Suzanne Davis, Margaret Mager, Jill Pytosh and Lisa Rao – for their pivotal role in the project.
"The library is a wonderful open concept where tradition meets students' current needs," Sands said. "The space bustles with activity as teams of students use it to work on project-based and collaborative schoolwork." 
Photos courtesy of the Bronxville Union Free School District

Editor's note:  As a public service, MyhometownBronxville publishes press releases, statements, and articles from local institutions, legislators, and candidates. MyhometownBronxville does not fact-check statements therein, and any opinions expressed therein do not necessarily reflect the thinking of its staff.