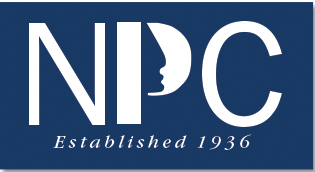 By Thomas Hansen, member, Non-Partisan Committee
Nov. 6, 2019:  Bronxville's Committee for Non-Partisan Nomination and Election of School Trustees (NPC), will host its annual Open Meeting on November 14 at 7:00 p.m. in the Yeager Room of the Bronxville Public Library.  All members of the Bronxville community are invited to attend.
The School Superintendent Roy Montesano, President of the School Board Jonathan Akteson, and School Board Member Jack Bierwirth will discuss the top issues facing the school and board and will answer questions from the public.  Anticipated topics include: 
Renovation
-An update on what's going well and what's not, and the upcoming Bond referendum.
Curriculum
-How does the board and administration decide to make changes to the curriculum?
What recent changes have been made?
-Security
-An update on the plans of the new head of security
Communication
-What are the board's transparency and feedback goals with the community? 
-How does the board get feedback from the community and share what they are focused on?
The Open Meeting traditionally marks the commencement of the NPC's 2019-20 search for candidates to serve as Bronxville School Trustees. 
Anyone who is interested in contributing to a discussion of the most important issues facing the school and the qualifications and characteristics of school trustees should plan to attend.
About the NPC
The NPC was formed in 1936 to foster the election of Trustees of the Bronxville School on a non-partisan basis. 
The NPC, which consists of three elected representatives from each of Bronxville's seven election districts, solicits qualified residents who are interested in serving as School Trustee, and nominates a slate of candidates to run in the school district election each May.
To learn more, visit www.bronxvillenpc.com or follow us on Facebook (facebook.com/npcbronxville/), Instagram @bronxvillenpc, and Twitter @bronxvillenpc.

Editor's note: As a public service, MyhometownBronxville publishes articles from local institutions, officeholders, and individuals. MyhometownBronxville does not fact-check statements therein, and any opinions expressed do not necessarily reflect the thinking of its staff.