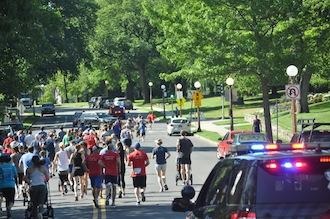 Contributed by Cindy Campbell, The Children's Brain Tumor Project at Weill Cornell Medicine
Jul. 10, 2019:  More than 200 members of the Bronxville community came together on Saturday, June 22, to support Head for the Cure's 5K in memory of Elizabeth Minter, a Bronxville High School graduate (2009) who founded Elizabeth's Hope, a not-for-profit organization that supports pediatric brain tumor research at Weill Cornell Medicine, before losing her own life to a brain tumor.
It was a picture-perfect day in Bronxville after a week of rain, which helped enable Head for the Cure to raise more than $28,000 (and counting) to directly support local beneficiaries Elizabeth's Hope, and the Weill Cornell Medicine Children's Brain Tumor Project. 
The event featured a 5K run through the tree-lined streets of Bronxville that started and finished at the high school, a shortened path for walkers, and a kids' fun run.  The event wrapped up when Dr. Jeffrey Greenfield, Bronxville resident and co-founder of the Children's Brain Tumor Project, gave a compelling speech about why supporting research is so important for children like Elizabeth who are diagnosed with rare and often incurable brain tumors.
"We rely on the generosity of the individuals, families, and communities who come together in support of pediatric brain tumor research that is otherwise so often underfunded. This partnership between the Children's Brain Tumor Project and Head for the Cure is one that will continue to grow, and we thank you, Bronxville, for coming out to show your support," said Dr. Greenfield. 
Help Head for the Cure and the Children's Brain Tumor Project reach their goal of $30,000. Donations can still be made. Click here to donate.
See photos below.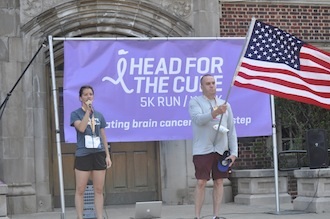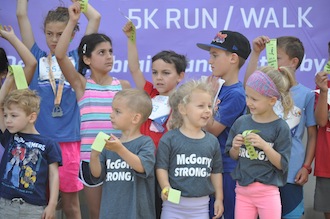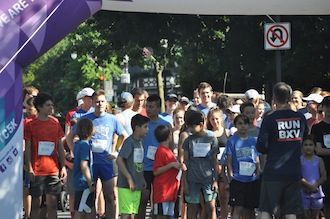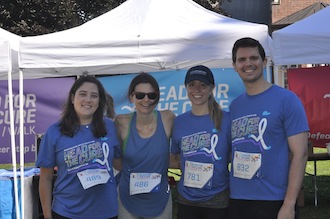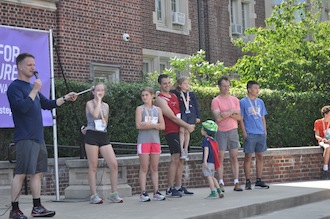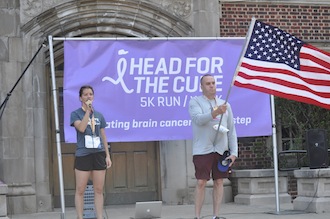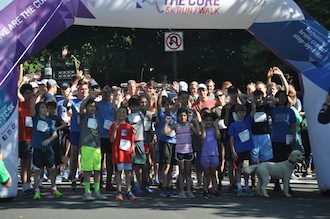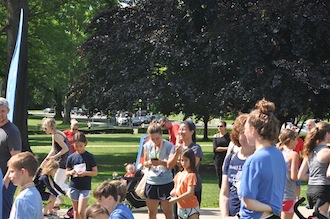 Photos by J. Murrer