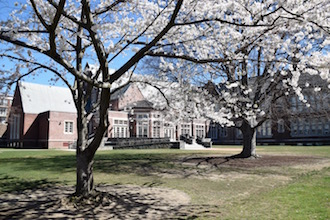 By Scott Horton, Close Friend of Chris Thalacker

May 9, 2018:  In July of 2017, Bronxville native Chris Thalacker, known fondly by the nickname "Cheese," received the life-altering diagnosis of Amyotrophic Lateral Sclerosis ("ALS"), also known as Lou Gehrig's disease.
ALS is a progressive neurodegenerative disease that affects nerve cells in the brain and the spinal cord. Over time, it robs its victims of the ability to walk, dress themselves, talk, swallow, and ultimately breathe. Currently, there is no cure or treatment that halts or reverses ALS.
An avid outdoorsman, the 54-year-old father of three has already seen his beloved outdoor activities greatly limited by the progressive disease; already Thalacker has lost total use of his left arm and his right arm is slowly fading.
"As sad as this disease is, I remain positive and surrounded by lots of love from my wife, family, and close friends," Thalacker said. "They've been unbelievable in terms of support and it's been quite humbling to see the outpouring of support from people in the community."
In response to the diagnosis, friends, family, and members of the community are rallying behind Thalacker, with a GoFundMe fundraising campaign under way. Already the campaign has raised over $70,000, but this cruel disease comes with the additional financial burden of uninsured medical costs, which can exceed $300,000 per year.
"No one knows how long I will be able to fight this disease, but I'm assuming I'll battle it longer than the average person ... unfortunately leaving a tremendous financial burden on me and my family," Thalacker added.
To boost fundraising, a series of events has been planned, kicking off this Saturday, May 12, with a cocktail and reunion event at Siwanoy Country Club, where Thalacker married his wife, Peyton. The club is also hosting a golf tournament and fundraiser on Tuesday, June 12.
Thalacker is humbled by the amount of support the club has given him, noting, "All of this makes one feel very good on the inside, to see the compassion and the humanity of people."
Despite the disease's progression, Thalacker remains effervescent, living day by day surrounded by his family and friends and embracing his faith and positive outlook on life.
To learn more about Chris' story, ALS, fundraising efforts, and event details, please visit www.christhalacker.com. All are invited to participate in events, and any support is greatly appreciated.
Pictured here: The Bronxville School.
Photo by A. Warner