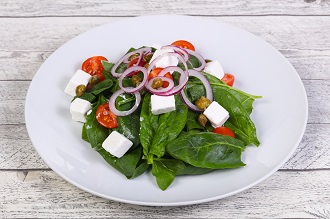 By Karen Talbot
Aug. 6, 2019:  Enjoy a delicious meal at a great local spot! Below are some great local places!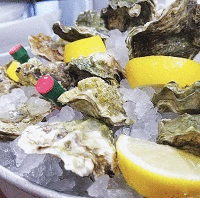 74 Pondfield Road, Bronxville  
914-337-1200
What would be "cooler" than Dining Al Fresco at Underhills Crossing!
You will experience an evening filled with music by our medley of world renowned pianists (Thursday, Friday, and Saturday evenings), our Culinary Chef's selection of seasonal farm fresh ingredients, an incredible raw bar and shellfish tower assortment and a variety of fine wines and beer!  The wine is selected to pair with our weekly Chef's Three Course Tasting Menu or any of our regular menu selections.  
We also offer an award winning brunch served Saturday, Sunday and Holidays. 
Underhills is a great place to meet family or friends for a lite bite along with a libation from our specially created cocktail menu.  Chef's Grill selection is comprised of prime, dry-age steaks, hearty pasta dishes, (including gluten free) and a variety of beautifully prepared meat and fish dishes including "Market Catch". 
Underhills Crossing Restaurant is also happy to cater your special event in our house or yours.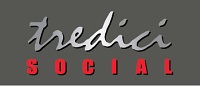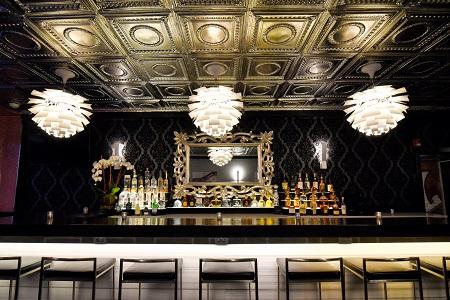 104 Kraft Avenue, Bronxville, NY
914-793-1313
There are some new very good reasons to dine at Tredici Social in Bronxville.  Not only do they have a small outdoor dining area in front of the restaurant, but the energetic, hands-on owner, Michael Colucci, has installed three large red sound barriers along the side wall and in the ceiling.  
This first-rate new restaurant serves contemporary Italian food with a modern flair in a handsome setting of black and grey with bold accents of red.
The food is amazing under Chef, Guiseppe Fanell's guidance. 
The highlights of the well thought out menu include:
Appetizers Highlights:  "INSIDE OUT" MEATBALL'S which are tasty morsels of beef, pork and veal stuffed with fresh mozzarella, ricotta and fontina cheese, panko breaded and fried, topped with homemade crushed plum tomato sauce and the ARTICHOKE SALAD which is crispy Jerusalem artichokes over baby arugula, tossed with Sicilian extra virgin olive oil & limoneira vinaigrette, finished with shaved parmagiano cheese.
Entree Highlights:  FREE RANGE CHICKEN which is half organic chicken prepared Scarpiello style, sautéed with sweet cherry peppers, roasted garlic, EVOO, wild mushrooms and crumbled sausage.  Another winner is LOBSTER RAVIOLI which is homemade burrata filled ravioli, topped with Maine lobster, ramps, nettles, spring peas, baby spinach, grape tomatoes and a touch of cream.
Homemade Dessert Highlights: Light, fluffy and delicious COCONUT CAKE and a decadent CHOCOLATE CAKE, both served with whipped cream and strawberries.
Tredici Social serves outstanding wines by the glass and the service is impeccable.  There are a variety of specials offered every evening.
Open for Dinner:  Tues. and Wed. from 5:00 to 10:00pm and Thurs., Fri. and Sat. from 5:00 to 11:00pm and Sun. from 4:00 to 9:00pm.  In August they are open for Sunday Brunch.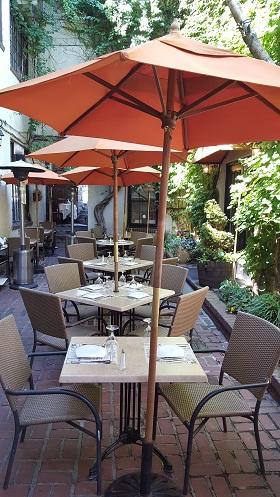 65 Pondfield Road, Bronxville  
914-337-4935
What a perfect spot to dine in a secluded and charming outdoor brick courtyard, filled with lush greenery, twinkling lights and Tuscan orange umbrellas, on a beautiful Summer night.
Scalini Osteria has the coziest landing where two people can have the most romantic dinner.  It's just like being in Tuscany, and their mission is "to serve delicious, regionally-inspired Italian food that highlights both the simplicity and new age complexity of the country."
The personable and charming owner, Angelo di Rosa, creates the seasonal menu, drinks and dessert. 
Their Cena Estate (Summer Dining Menu)
Antipasti:  Grilled peaches, stracciatella, speck, wild truffle honey, pistachios & vin cotto or Mussels and clams, 'nduja, fennel, saffron, preserved orange & grilled ciabatta.....plus other choices.
Pastas: Lasagne verde with spinach, fontina, asparagus, herb pesto & pomodoro and Goat cheese gnocchi with English peas, spring onions, mint and speck.  There are six more pastas to choose from.
Secondi features:  Grilled skirt steak with broccoli rabe, salsa verde, tomato, cucumber and fava insalata or Fennel pollen dusted scallops, asparagus quinoa, cauliflower & saffron puree.
Dessert:  House made toasted almond tiramisu or Sicilian zeppole with creamy ricotta.
Special drinks for Summer include:  Cocco Paradiso, consisting of pineapple, Caribbean rum, ginger beer and Jamaican bitters and Raspicello made with Belvedere vodka, raspberry limoncello, prosecco and basil.
Hours:  Scalini Osteria  is open from 12 to 3 and 5-10 Mon. - Fri;  Sat. 11:30 to 2:30 and 
5 to 10 and Sun. from 11:30 to 9.  Brunch is also served on Saturdays and Sundays.
Photo:  Top photo:  Shutterstock, other photos provided by participating companies

Note:  This content is sponsored by the participating companies.