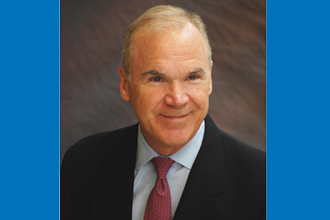 By Joseph Houlihan, Managing Partner, Houlihan & O'Malley Real Estate

Jun. 3, 2015:  With the horrible winter weather finally behind us and the "pollen tsunami" beginning to subside, now is the perfect time to turn attention to your house. This spring, why not give it some extra curb appeal? The goal is to make the home's exterior look crisp and clean and help it stand out, thus increasing your chances of enticing potential buyers to want to take a peek inside. Here are some helpful hints to get the ball rolling: 
1. Get the dirt, moss, and cobwebs off your home's exterior by using a power washer or a regular hose with a power washing attachment. And, while you're at it, clean off your outdoor lawn furniture. 
2. Wash your windows. A hose with a window washing attachment can get windows shiny and clean. And remember to clean inside windows, too, for the most sparkle. Don't want to do it yourself? Get references and hire a professional window washer. 
3. Clean and polish the outdoor fixtures, especially the knocker on the front door and entryway lighting. Metal polishes do a great job of making your hardware gleam. 
4. You might not realize it, but the roof plays an important role in curb appeal. Is your roof missing any shingles? Is it dingy and streaked? If so, a good cleaning or, if necessary, new roofing will go a long way toward improving your home's desirability. 
5. Fix stone walkways and retaining walls as well as the Belgian blocks lining your driveway that were ruined by winter snow, road salt, or careless plowing. The best way to find a top-notch mason is to check with colleagues and friends to see whom they recommend or ask your Realtor for a referral, as he or she often keeps lists of trusted vendors handy. 
6. Clean out garden beds and top them with natural mulch, which will help the soil retain moisture and give the beds a neat look. You may also need to reseed or add sod to areas of your lawn that are a bit bald. 
7. Plant annuals and perennials, along with an array of vegetables, to create an inviting setting where potential homebuyers can imagine living. In addition, position pots of flowers on the front and back porches and decks to add more color. And, even though you can't see it, fragrance can have a big impact on a person's experience as he or she walks up to your house. Consider sweet-scented roses, lilacs, honeysuckle, and jasmine or fresh herbs, like rosemary and lavender, to line the front walk. 
8. If your driveway has taken a beating or simply does not match the style of your home, it could be dragging down your home's curb appeal. So repave or repair cracks in the blacktop or consider other possibilities, such as adding brick, masonry, or stained concrete, which can all make for beautiful, durable driveways.
Pictured here:  Joseph Houlihan, managing partner at Houlihan & O'Malley Real Estate. His office is at 133 Parkway Road in Bronxville and he can be reached at 914-337-7888 or on his cell at 914-645-6640 or by email at  CLOAKING .
Photo courtesy Joseph Houlihan's office