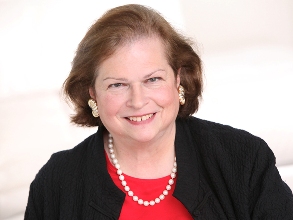 By Priscilla Toomey, Associate Broker, Julia B. Fee/Sotheby's International Realty

May 27, 2015:  Money turns some people into very different people. And many people think real estate is all about money. In some respects, it is. And many people get stuck on a number and it hurts their ability to accomplish their goal of selling or buying a house.
Intellectually, we all know that real estate is cyclical and that markets change in many ways over time. Tastes change, needs change, family size changes, aspirations change, and certainly price points change.
But when it comes to a house someone is trying to sell or buy, we think in more personal terms: "I love the way my formal dining room is wallpapered" (seller) or "That yard isn't big enough for my children to run around in" (buyer) and mentally adjust the price in our heads based on those thoughts. 
Everyone thinks that way to some extent, but it is easier for some people than it is for others to make those thoughts part of a larger picture. When you focus on the bigger picture, you're looking at the goal and not allowing yourself to get stuck on a detail.
The more flexible thinkers look at how motivated they are to sell or at how much a particular house is the one for them--and find ways to accomplish their goal.
Those who want to sell realize that an initial asking price is just that--an asking price. And, if they aren't seeing a reasonable number of lookers at their price point, they adjust until they find their market. It may take a price adjustment or it make take neutralizing the dining room by removing the wallpaper--or both--but they listen to the market and come to it rather than waiting until it comes to them.
Similarly, some buyers ask, "Do you have offers yet?" The real estate agent's response: "Do you want to wait until your offer is competing against someone else's?" Another comment often heard is "I don't want to bid against myself." The real estate agent's response: "If you want the house, you should make an offer and negotiate it to see if you can reach agreement." Timing is crucial--hesitation may lose you the house.
In other words, treat your real estate transaction like the business transaction it is, remove the personal feelings as much as possible, and focus on the goal--whether it's moving to the next stage of your life if you're selling or having a place you love to come home to if you're buying.
Pictured here:  Priscilla Toomey, associate broker, JD, ABR, Top5, certified EcoBroker, SRES with Julia B. Fee/Sotheby's International Realty, 2 Park Place, Bronxville, NY 10708; cell, 914-559-8084; e-mail, CLOAKING .
Photo courtesy Julia B. Fee/Sotheby's International Realty