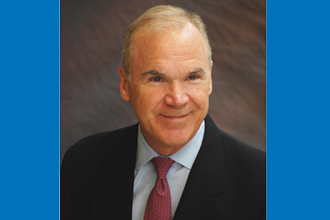 By Joseph Houlihan, Managing Partner, Houlihan & O'Malley Real Estate

May 6, 2015:  Just what features and amenities are homebuyers looking for in 2015?
While stainless steel kitchen appliances and open floor plans are still in high demand, Westchester homebuyers have some new preferences when it comes to what they want in a home, ranging from composite countertops and energy-efficient appliances to outdoor entertainment spaces and faux-wood decks.
In southern Westchester, proximity to schools and public transportation has also become an increasingly integral part of a homebuyer's specifications. People want the freedom to walk to their destination and not have the hassle of driving to and parking at the train station or finding a nanny who drives.
Time is more important than ever to buyers, and for some, the location of their home can give them more of it. Many are willing to bend on other aspects of the house, such as age and condition, and even do major renovations to have the location they want.
Here are some of the top requests from homebuyers in 2015:
Upscale kitchens/composite countertops: Energy-efficient stainless steel appliances are still a favorite, but marble and granite countertops are no longer a requirement. Buyers are looking for more functional materials in their kitchens, including manufactured composites, such as Silestone and Caesarstone, which are nonporous and have bacteria protection. They are also stain-, scratch-, and heat-resistant.
Outdoor living and entertainment spaces: Decks are good, but yards with a walk-out patio are even better. Homebuyers enjoy being outdoors and want built-in areas for entertainment. Outdoor grills and kitchens are a highly sought-after feature, as are slate patios and faux-wood decks. Buyers are drawn toward decks made of wood alternatives because they look like real lumber but don't splinter or have to be stained or painted.
Garage space, but not for cars!: A surprising number of people want to buy a home with a garage, but not for their car. A garage is still in demand, but it doesn't matter as much if it's connected to the house, because people are using them for storage. They would rather have a place to put lawn furniture, equipment, bikes, and other items.
Great rooms: Larger, open spaces that combine the kitchen, living room, and even dining room continue to be a big plus for sellers, because today's buyers put a high priority on having them. Great rooms bring a sense of togetherness to families yet allow them the space to do their own thing in a common place. The kids can do homework or play while you cook dinner, watch television, or do any number of everyday activities, and that appeals to many buyers.
Pictured here:  Joseph Houlihan, managing partner at Houlihan & O'Malley. His office is at 133 Parkway Road in Bronxville and he can be reached at 914-337-7888 or on his cell at 914-645-6640 or by email at  CLOAKING .
Photo courtesy Joseph Houlihan's office