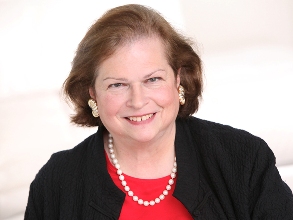 By Pricilla R. Toomey, Associate Broker, Julia B. Fee/Sotheby's International Realty

Apr. 15, 2015:  One of the most challenging aspects of selling a home is pricing it correctly. But just what does "correctly" mean?
* To get the highest price in the shortest time?
* To get the highest price without a time limit?
* To get the best combination of price and terms (amount of cash versus mortgage, closing date, contingencies)?
* To beat the competition on price to achieve a quicker sale?
* To stimulate a bidding war in the hopes of getting a higher price?
* To build in enough "wiggle room" for price negotiation?
* To get the price the sellers have their heart set on?
A better place to start analyzing a pricing strategy is to take a close look at the market.
* How much competition is there for the property, what is the condition of the house, how long has it been on the market? 
* Do the same analysis for houses under contract and those that have sold within the past year.
* Know the current absorption rate--how quickly are homes at your price point and in your local market selling. If the absorption rate is about six months, the market is stable. If it is taking longer, the market is favoring buyers. If shorter, the market is favoring sellers.
* Try to be as objective as possible--try to look at your house through the eyes of a buyer. Ask your agent and other experts what they see as the positives and negatives.
* Hire a stager to put your home's best foot forward.
* Recognize that price per square foot isn't always the reliable measurement some people think it is. Measurements are taken by different people differently.
* Know what the property card and certificate of occupancy for your house say. That is what you are selling and your buyer will check into them and make sure they are in order. If something needs to be changed, such as the closing out of a permit, make sure to do that well in advance.

Welcome to the spring market!
Pictured here:  Priscilla Toomey, associate broker, JD, ABR, Top5, certified EcoBroker, SRES with Julia B. Fee/Sotheby's International Realty, 2 Park Place, Bronxville, NY 10708; cell, 914-559-8084; e-mail, CLOAKING .
Photo courtesy Julia B. Fee/Sotheby's International Realty