Written by Sheila Morrissey Stoltz, Licensed Real Estate Associate Broker, Houlihan Lawrence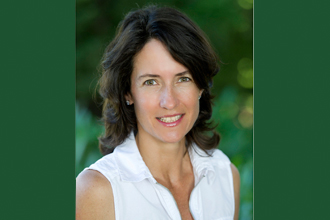 Jan. 14, 2015: Real estate values for 2014 increased across all Bronxville-area markets. In several markets we are approaching the peak pricing we saw in 2005-2007. This contrasts with the 2008-2010 years, when we experienced a 15% price drop in some markets and extremely low sales volumes.
Since 2010, area markets have continued their upward trend in home values, supported by strong sales volume. Interest rates remain at historic lows, the stock market is at historic highs, gas prices are low, and we are entering 2015 with very manageable inventory across all markets. I expect 2015 to be another stable-to-positive year for Bronxville-area real estate.

Buyers are more confident but remain prudent in their bidding. The housing correction of 2008-2009 caused many homes to lose value for the first time, and that memory lingers for many buyers. Also, I believe that the stronger economic conditions and more stable real estate environment will help to strengthen the higher-end segment across all markets.
The renewed confidence in the market has encouraged more sellers to list their homes. The lack of liquidity and relatively lower home prices in 2008-2011 caused many, especially empty nesters, to delay selling their homes. I expect to see more inventory in 2015 as sellers take advantage of the better market. Despite the stronger market, pricing a home correctly continues to be the key to a successful sale.

The Bronxville area has been aided by the strong New York City market. New York City buyers are confident that they can sell their apartments, which gives them assurance when looking in Bronxville. Hopefully, there will be no negative factors (like the strengthening dollar curtailing foreign demand) that will decrease demand in New York City. High home prices, the high cost of living, and the approximately 4% New York City income tax continue to make living in Bronxville a compelling financial value relative to New York City.

The short commute and abundance of excellent educational alternatives continue to draw buyers to our area. More important, Bronxville offers a very special community and lifestyle that set us apart from other communities.