Written by Priscilla Toomey, Associate Broker, Julia B. Fee/Sotheby's International Realty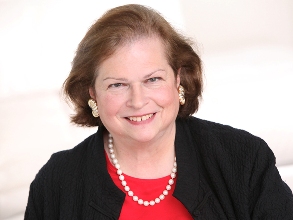 Dec. 31, 2014: People planning to buy or sell a home often believe things about what is likely to happen that do not necessarily turn out to be true.
Among them can be:
-- I'm in no hurry (what will you do if a buyer or seller appears quickly?)
--I can always get pre-approved quickly (what if the house you want is "hot" and there is an immediate bidding war?)
--I saw the house on the Internet and know it's the one for me (do you know that a steep cliff drops off immediately behind it?)
--Buyers will be able to imagine what the house could look like (if you're lucky--experience tells us perhaps 15% can).
There are many myths of residential real estate, and if the sale or purchase of a home is on your radar screen, it is very helpful to approach the transaction with eyes wide open and with the myths dispelled.
Preparation is the key to a successful outcome. Inventory remains low in many areas, but with mortgage interest rates remaining attractive, serious buyers are in the hunt. Are you prepared to capture them if you're selling--and are you prepared to compete against them if you're buying?
Some tips for sellers:
*Does the certificate of occupancy for your house match what is actually there – number of bedrooms and bathrooms, for instance.
*Have all permits for work you had done been closed out?
*Can you accommodate a buyer's requested closing date--have you figured out where you will go, whether temporarily or permanently?
*Have you studied your local market to have a reasonable idea what price your house would sell for?
*Have you made enough progress yet with the de-cluttering and staging process so that your home shows to its best advantage from the get-go?
Some tips for buyers:

*Are you willing to do "work"--i.e., remodel the kitchen and bathrooms (not just cosmetics)?
*If you are willing to do work, do you have the funds to spend on it or are you better off finding a house that does not need work but may cost more, an expense you may be able to fold into your mortgage.
*Are you pre-approved for the maximum amount you can spend--you can always offer less, get your pre-approval updated, etc. but it can make all the difference to have been vetted by a lender and pre-approved before you seriously start to shop. And keep in mind that a pre-qualification does not carry the same weight with a seller or their real estate professional as a pre-approval.
*Have you studied the area you are interested in thoroughly? Schools, parking, transportation (including "clocking the trip" at the time you would actually be making it), whether the house faces in a direction that gets an amount of light that pleases you, etc.
*Have you studied recent sales of comparable houses in the neighborhood so you have a good idea what to offer when the time comes? A real estate professional can get you these data, a website that publishes estimates cannot.
This homework can seem like a nuisance and it will take some of your time. But in the end, it will pay off in the smoothness and success of what is likely your largest single financial transaction.
Pictured here: Priscilla Toomey, associate broker, JD, ABR, Top5, certified EcoBroker, SRES with Julia B. Fee/Sotheby's International Realty, 2 Park Place, Bronxville, NY 10708; cell, 914-559-8084; e-mail, CLOAKING .