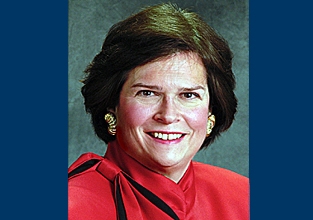 August 10, 2011: If you are thinking of selling or buying a home in the next two years, it helps to plan ahead. In this three-part series, we will examine different areas where "knowledge is power" during this process.
Part I will review legislative issues in the hopper that will impact home sales and purchases. Part II will discuss protecting your credit score from unintended consequences. Part III will examine using the Homeowner Property Disclosure Questionnaire to prepare your house to pass its inspection with flying colors - as well as what your inspector will be looking for when you seek to purchase your next home.
Part I: When Washington tells us there will be no tax hikes, it is important to read the fine print. In fact, the Home Mortgage Interest Deduction is currently under attack. In the past, the erosion of deductions has been used to de facto raise tax revenues, and that effort is under way in Washington now. Realtors have been hard at work lobbying to preserve the deduction.

Another issue of interest goes by the "code name" QRM (Qualifying Residential Mortgage) part of the Dodd-Frank financial reform legislation. Its effect would be to require 20% equity on every home purchase in the United States. It takes people, on average, 14 years to save up enough for that size down payment to purchase a first home. Such a requirement would have a chilling effect on mortgage affordability and availability in the already fragile housing market and the ability of many Americans to purchase a home at all. Though the Bronxville market may be impacted less by this legislation, any decline in the national market will certainly have a trickle-up effect. While supporting responsible lending, Realtors® have opposed the level of equity that would be required.
At the moment, loans up to $729,750 in higher-cost areas fall under the "conforming jumbo" label and are thus made at lower interest rates than regular jumbo mortgages. However, that may all change in late September when those limits are scheduled to expire and any loan over the conventional limit of $629,500 will be considered a jumbo.
As we know, we live in one of the highest-cost housing markets in the country, as well as one with sky-high real property taxes. On this issue, Realtors® lobbied successfully in New York State to "cap the tax" increases at 2% per year. While housing is still very expensive here, this is a start towards keeping homeowners here rather than motivating them to move across the borders to Connecticut or New Jersey.
Residents of Bronxville PO/Yonkers have not fared as well. The Yonkers income tax, which is a percentage of the resident's state income tax, rose from 10% to 15% of the state income tax amount for 2011 versus 2010.

Real Estate Sales: For real estate sales in Bronxville Village during the first seven months of 2011, the signals continue to be mixed, moving forward in fits and starts. Between January 1, 2011, and July 31, 2011, the sales of 27 single-family homes closed, as did the sale of 5 townhouses, 5 condominium apartments, and 26 co-op apartments. During the same period last year, 36 single-family homes sold, as did 11 townhouses, no condominium apartments, and 24 co-ops.
Currently, there are 38 single-family homes (not including townhouses) on the Bronxville Village market, plus 5 under conditional contract and 7 whose sales are pending. For townhouses, 10 are currently active on the market, 1 is under conditional contract, and there are 3 whose sales are pending. There are 3 condominium apartments currently on the market for sale, and the sales of 5 have closed since the beginning of the year. For co-ops, 40 are currently on the market, 2 are under contract, and the sales of 2 are pending. Since our last review in late June, this represents a net reduction of 7 single-family homes, 2 townhouses, and 6 co-ops on the market, and the net addition of 1 condominium apartment.

Mortgage interest rates were down fractionally month to month. According to BankRate.com, for a 30-year conventional fixed-rate mortgage, they were at 4.51% versus 4.71% in mid-June. Fifteen-year conventional fixed-rate mortgages averaged 3.64% versus 3.86% in mid-June. Five-year adjustable rate mortgages averaged 3.00% versus 3.40% in mid-June.
The data reported above shows that Bronxville Village inventory is fluctuating as it struggles to move toward a balance in the ratio between homes on the market and those which have sold. There is currently a 21-month absorption rate for single-family homes and an 18-month absorption rate for co-op apartments. Hopefully closed sales going forward will yield greater balance in the months ahead.
Coming next, Part II: Protecting Your Credit Score from Unintended Consequences
Editor's note: Priscilla Toomey is a real estate broker for Bronxville-Ley Real Estate and can be reached at 914-337-1234 or CLOAKING .
Pictured here: Pricilla Toomey