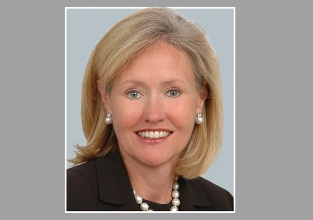 July 13, 2011:   Last year (2010) ended on a strong note in the village.  The number of closed sales, 59, was close to an all-time high, demonstrating that liquidity had returned to the marketplace.  The median price, down from the peak of $2,300,000 in 2007 and acting as a stimulus to buyers, was a respectable $1,900,000.  There was sales activity across all price ranges.

The first half of 2011 (FH '11) has been productive but with noticeable changes.  To some extent we attributed the slow start of our usual season to the heavy snows and assumed that we would catch up later in the season.  At the midway point, here are the results.
Single-family homes:  Transactions have declined in comparison with those in the first half of 2010 (FH '10):   17 this year, compared with 26 for FH '10.   If timing were the only issue, one would expect to see houses in contract but not yet closed as an offset to the decline in closings as of June 30.
Current deals in contract are 12, which, if added to the actual closings, would equal 29--slightly better than last year's FH '10 closings.  However, at the end of FH '10, there were an additional 22 houses in contract already.  To date, there has been a slight contraction in the number of deals compared with those in 2010.
The market mix of price ranges of single-family homes that have closed and those that are in contract is unusual compared with those in 2010.   Almost two-thirds (65%) of sold homes have been in the $2,000,000-to-$4,999,999 price range (11 of 17 closings).  Even though there are currently 23 homes being offered for sale in the $1,000,000-to-$1,999,999 price range, there have only been 5 closings, with an additional 2 homes in contract.  There are 7 houses in contract in the $2,000,000-to-$4,999,999 price range.  Total village inventory last year at the midway mark was 43; this year it is 47.
Townhouses:   In the townhouse market, we have had 3 closings this year, compared with 7 in 2010.  There are 4 townhouses in contract now and 8 townhouses currently for sale.  When listing prices for townhouses "overlap" with single-family home prices (and particularly when there are a substantial number of single-family homes for sale), pressure is put on townhouse pricing.  The median sale price to date is $925,000 but is based on a scant 3 closings
Coops:  Nineteen village coops have sold this year, and 11 deals are in contract.   In the first half of 2010, there were 21 sales and 8 in contract.
In the Bronxville PO/Yonkers area, there are 57 homes for sale, compared with 65 last year, and there have been 20 closings so far, with an additional 4 in contract, compared with the first half of 2010, when there were 14 closings and 7 in contract.
To summarize, the village and surrounding areas continue to have activity and sales.  Pricing continues to be key for marketing and closing a sale.  New trends may be developing as we continue to understand the "new normal."
Editor's Note:  Cindy Landis is the brokerage manager of the Bronxville real estate office of Houlihan Lawrence and can be reached at 914-337-0400, ext. 344, or at CLOAKING .

Pictured here:  Cindy Landis.