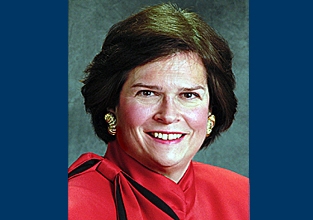 June 29, 2011: Back when mortgage interest rates were 18% or more, sellers parked luxury cars in their driveways. Buy the house and they would give you the car. When rates went down to 12% borrowers were ecstatic.
Today, if rates were to go to 8%, borrowers would be horrified. But that's where rates were in 2000. There is a correlation between rates and inflation. When rates were at 18% in the early 1980s, they had been raised artificially in order to put the brakes on inflation. Of course, we are nowhere near that point in the inflation cycle today, but a trip to the supermarket or the gas pump is a telling sign that inflation is inexorably on the way. And when mortgage interest rates start to rise again, every 1% increase means a 10% decrease in a prospective purchaser's buying power.
This thinking puts a different spin on several issues currently on the minds of buyers and sellers. For example, there is the rent-versus-buy equation. Memories are short, but real estate is cyclical. We will only know prices have hit bottom when they start to increase steadily again and the bottom is behind us. Some people see only the short term. For them, renting may be the better option because we may not see "buy-and-flip" opportunities for a very long time. But for those who want to partake of "The American Dream" and plan to stay in their new home for five years or more, the economics of a purchase may make more sense than renting.
Other factors bearing on our individual decisions about how best to move forward have to do with what lenders are doing these days. Lenders generally are still functioning under tight standards as a result of the mortgage crisis, and this continues to have a chilling effect on residential real estate markets. Lenders are examining credit scores more closely, and anything below 700 is looked at askance.
They are asking buyers to put down at least 20% cash, and in some cases 25%. The conforming loan limit of $729,750 for high-cost areas, which gives borrowers a chance for mortgages at the lower rates (previously restricted to loans of $417,000 or less), is currently set to expire on September 30, 2011. And many, many lenders will only deal with prospective borrowers who have W-2 income, not the self-employed.
Let's hope this overreaction softens going forward so that both buyers and sellers can move forward in a more reasonable environment.
For real estate sales in Bronxville Village during the first five months of 2011, the signals continue to be mixed, moving forward in fits and starts. Between January 1, 2011, and May 31, 2011, the sales of 11 single-family homes closed, as did the sale of 1 townhouse, 5 condominium apartments, and 14 co-ops. During the same period last year, the sales of 11 single-family homes closed, as did 3 townhouses, no condominium apartments, and 15 co-ops.

Currently, there are 45 single-family homes (not including townhouses) on the Bronxville Village market, plus 3 under conditional contract and 13 whose sales are pending. Twelve townhouses are currently active on the market, 3 are under conditional contract, and there are 2 whose sales are pending.
There are 2 condominium apartments currently on the market for sale, and the sales of 5 have closed since the beginning of the year. Forty-six co-ops are currently on the market, 10 are under contract, and the sales of 2 are pending. Since last month, this represents a net reduction of 9 single-family homes, 3 townhouses, and 8 co-ops on the market and the net addition of 2 condominium apartments.
Mortgage interest rates were up fractionally versus the rates a month ago. According to BankRate.com, rates for a 30-year conventional fixed-rate mortgage were at 4.71%, versus 4.56% in mid-May. Fifteen-year conventional fixed-rate mortgages averaged 3.86% in mid-June, versus 3.80% in mid-May. Five-year adjustable-rate mortgages averaged 3.40%, versus 3.13% in mid-May.
The data reported above show that Bronxville Village inventory is down and the market is headed in a more balanced direction, although there is still a nine-month absorption rate for single-family homes and about a fourteen-month absorption rate for co-op apartments. We can only wait and see if progress towards a six-month absorption rate, the benchmark of a balanced market, continues.

Editor's Note: Priscilla Toomey is a real estate broker for Bronxville-Ley Real Estate and can be reached at 914-337-1234 or CLOAKING .

Pictured here: Priscilla Toomey.