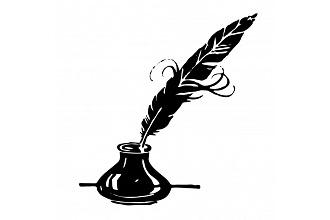 To the Editor: 

May 10, 2017:  As a travel professional, that's a question I'm often asked. Today, with the overwhelming number of sources for travel information, it's no wonder the consumer is confused. The Internet has turned into a minefield of SEO gambits and paid-for listings, not to mention all the new tools and apps available that have essentially put the traveler in a bubble of recommendations. In many ways, increased access to travel information online has made the human expert more important than ever.
Earlier this year, USA Today reported that travel agents are more than just agents, they are advocates for the traveler. Travel agents stand up for travelers at a time when they need a voice now more than ever. We're not just ticket bookers; we're versatile travel experts who have your back and add value to our clients by managing their most valuable asset, their time. 
The best thing an agent can do is to match up a traveler with the right vacation. We have access and resources and connections that would take the average traveler a lifetime to build. But our most important relationship is with our clients. We take the time to get to get to know our clients' interests, desires, travel history, and special needs. 
Below is a list of some of the services travel agents provide, some for a fee:
1. Distilling the product information: Through an ongoing and time-consuming process of familiarization, continuing education, and customer feedback, the agent becomes a travel expert.
2. Investigating and supplying competitive information: No single supplier is going to advise a consumer that a better route or a better fare is available on a competing carrier.
3. Staying abreast of the most current and timely promotions: Via daily faxes, agent-only e-mail transmissions, and their relationships with their district sales managers, agents are obtaining the most current promotional information.
4. Analyzing the current promotions: The cheapest is not always the best.
5. Clarifying the fine print, such as cancellation penalties and restrictions: Again, the benefits of a professional's experience can save a traveler money . . . and headaches.
6. Simplifying the research and subsequent transaction: Like a personal shopper, agents can provide one-stop shopping for travelers who require air arrangements, rental cars, cruise accommodations, and hotel stays, with suggestions that are in the best interest of the client, not the supplier.
7. Enhancing the trip with value-added benefits and amenities: Agents can add to the client's experience by sending a bottle of wine or providing a special land package, a specific escort, or other customer amenities.
8. Using their clout to obtain the best possible options in seemingly impossible situations: Whether it's hotel rooms or cruise space, the travel agent has more buying power than the consumer. It's all about our relationships.
9. Getting problems resolved: The agent serves as the consumer's advocate in the event something goes wrong. They can intervene with suppliers on your behalf.
10.  Travel agents are the experts: They save you time and money. The money you spend will be returned to you many times over. Just as you hire a professional to prepare your taxes or handle legal matters, hiring a travel professional to manage your precious vacation time is invaluable.
Barbara Nichuals
President & CEO, Bayside Travel  
Editor's note:  Barbara Nichuals is President & CEO of Bayside Travel in Bronxville, celebrating her 30th year of ownership. Barbara can be reached at 914-833-8880 or This email address is being protected from spambots. You need JavaScript enabled to view it..
Editor's note:  MyhometownBronxville does not fact-check statements in letters to the editor, and the opinions do not necessarily reflect the thinking of its staff. Its objective in publishing letters to the editor is to give air to diverse thoughts and opinions of residents in the community.