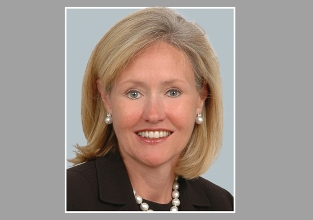 By Cindy G. Landis, Brokerage Manager, Bronxville Office of Houlihan Lawrence
Jan. 8, 2020: Dear Neighbors. Welcome to 2020, a new decade! Wishing each of you a year filled with happiness, health, and lots of your favorite things.
2019 is in the rearview mirror, but here's a recap of some of the highlights.
Bronxville Village Single Family Detached home sales rose by 46%. Unit sales increased from 39 closings in 2018 to 57 in 2019. Median sale price ended the year at $1,950,000, $150,000 lower than in 2018, and the average price per square foot was $590. 
Buyers returned to the market in 2019 for Bronxville's fundamentals: a top-ranked school district, proximity to Manhattan, charm, sophistication, and walkability. Nearly 55% of all closings were under $2,000,000 but a solid 37% were in the range of $2,000,000-$2,999,999 (21 deals). The highest sale was $5,100,000.
Bronxville Village Townhouse sales also increased over 2018. 12 townhomes closed in 2019, a rise of 25% from 9 deals in 2018. Ranging from $909,750 to a high of $1,500,000, the median sale price in 2019 was $1,117,750, which was down somewhat from 2018's $1,250,000. The average price per square foot was $611, higher than that of single family detached homes for the 2nd year in a row.
Bronxville Village Co-ops continue to be an attractive alternative to single family homes for both empty nesters and first-time homebuyers alike. There were 33 closings in 2019, and the median price rose to $629,000 (from $595,000 in 2018). Price per square foot was $463, close to last year's $461. The range of prices was from $190,000 to $1,685,000.
Other Surrounding Markets:
The Bronxville Post Office area of Yonkers had 42 sales in 2019 compared to 56 in 2018. Seven of those were over the $1,000,000 price point. The highest sale in the area was $2,195,000. Despite the broad range of prices, the median price for the year was $698,750, a decline of 9%.
The 10552 zip code in Mt. Vernon remained near 2018 highs. The median price was $577,500, close to $579,000 in 2018, and there were 88 single-family homes sold, 3 fewer than in 2018. There were 4 sales above $1,000,000.
Bronxville Post Office Tuckahoe school district had 25 sales in 2019, up one from 2018. The median price was $800,000, a decline from 2018's 10 year high of $917,500 but exceeding 2017's $754,000. The range was from a low of $429,000 to a high of $2,850,000, with 9 sales closing above $1,000,000.
The Eastchester School District had 113 sales in 2019, the same number as in 2018. However, the median price rose 1% to $719,000. The median price has remained over $700,000 for the last 5 years. The range in the district was from $435,000 to a high of $1,565,000, with 9 sales above $1,000,000.
What's Ahead? 2020 is already proving to be an unpredictable year. There are geopolitical issues on the world stage, and it is an election year in the United States, so there is lots of potential drama. Mortgage rates remain low, always a plus for real estate markets.
Pictured:  Cindy Landis

Editor's note: As a public service, MyhometownBronxville publishes articles from local institutions, officeholders, and individuals. MyhometownBronxville does not fact-check statements therein, and any opinions expressed do not necessarily reflect the thinking of its staff.