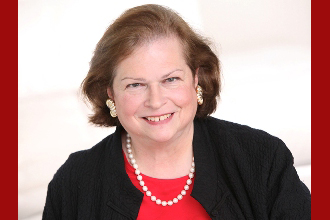 By Priscilla Toomey, Julia B. Fee Sotheby's International Realty
Jun. 5, 2019:  When you consider selling your home, most of us would like to be a "fly on the wall" so we could overhear what prospective buyers are saying. Of course, actually being there is not a good idea for many reasons, but perhaps the following overheard comments will be helpful:
"What lovely photos." Prospective buyers should be looking at the house, not the photos, so leaving only a very few out is a good idea.

"It seems dark." You should be sure you leave all lights on and curtains and blinds open – and if the paint color is of a darker shade, consider repainting the room. Darker colors tend to make the room appear smaller, lighter colors, the opposite. 

"Are they still living here?" A look in the fridge will give an answer to that question – but know if you are still living in the house that they may open the fridge, so be sure it looks neat and clean. The same goes for closets.

Are there hardwood floors under this wall-to-wall carpeting?" You can usually hear the squeak of hardwood when you walk across the floor, but this question is so common that you might want to let your agent know where they can lift a corner of the carpeting to see.

"What are the annual utility costs?" You can prepare a sheet which lets prospective buyers know and make it available to them.

"How old is the roof?" If you know, this is a good thing to let the buyer know when asked. Inspectors often don't know.

"How old are the systems?" This is a question the buyers' inspector will be looking to answer, so let him or her do that.

"Did anyone die in this house?" Death is a fact of life. It has nothing to do with the real estate, so if you don't know, say so.

"Has this home been staged?" Let's hope so – it's become a necessary part of preparing it for sale.

"Do we have to get a survey?" If you have a survey available, it will help buyers find out the properties' boundaries that much faster and save them money when they get the survey updated rather than starting from scratch. But if they need to start from scratch, it's just part of their due diligence.

"Can we take out this wall?" It's more complicated if it's load-bearing than if it isn't, but it can still be done if a header is put in, though electric wires and water pipes may need to be re-routed and the house may re-settle a bit afterward.
These questions should give you some insight into what buyers are asking. Sales are driven by price, condition, and location, and these days condition has become paramount. Be sure to ask your real estate agent what you can do to improve how your home looks, and these days be aware that almost every buyer will want to make some changes, so don't let that bother you. The more turnkey your home, the less buyers believe they must do to it, the faster you are likely to get a sale.
Photo courtesy Julia B. Fee Sotheby's International Realty
Editor's note:  As a public service, MyhometownBronxville publishes press releases, statements, and articles from local institutions, legislators, and candidates. MyhometownBronxville does not fact-check statements therein, and any opinions expressed therein do not necessarily reflect the thinking of its staff.