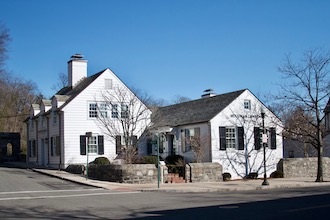 By Dean Bender, Thompson & Bender, for Houlihan Lawrence

Mar. 13, 2019:  Sheila Stoltz, Rita Steinkamp, and Susan Kelty Law of Houlihan Lawrence were recently ranked among the top 20 luxury residential agents in Westchester by The Real Deal, a prestigious honor from one of the industry's leading publications.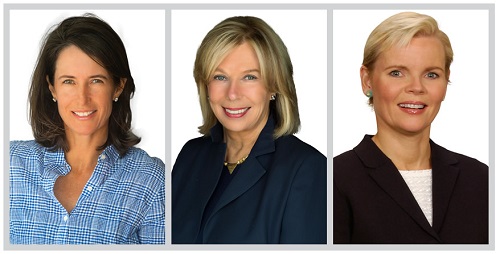 Stoltz, Steinkamp, Kelty Law. Photos courtesy Thompson Bender
The rankings, included in the magazine's February issue, reflected TRD's analysis of single-family home sales exceeding $2 million in the county from December 2017 to November 2018.
Stoltz, a Wall Street veteran, has focused her entire professional life on real estate finance, valuation analysis, and executing transactions. She has consistently ranked as the #1 agent in Bronxville and is one of the top agents in Westchester.
A village native, Steinkamp has been selling Bronxville real estate for more than 30 years and has repeatedly ranked among Westchester's top agents. Over the course of her career, Steinkamp was the #1 agent in Bronxville for more than a decade and has been the #1 broker company-wide three times.
Kelty Law ranked as one of the top three producers in Bronxville for 2018. A lifelong village resident, she has been one of the top three agents for Houlihan Lawrence's Bronxville office consistently since 2005.
"I'm proud to see their accomplishments recognized so prominently by a top-tier industry outlet," remarked Cynthia Landis, Bronxville brokerage manager for Houlihan Lawrence. "We're truly lucky to have such dedicated talent on our team." 
Pictured at top: Houlihan Lawrence office in Bronxville.
Photo by N. Bower 
Editor's note: As a public service, MyhometownBronxville publishes articles from local institutions, officeholders, and individuals. MyhometownBronxville does not fact-check statements therein, and any opinions expressed therein do not necessarily reflect the thinking of its staff.