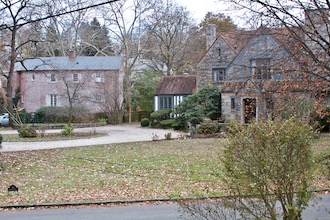 By Staff

Nov. 21, 2018:  On November 14, 2018, Lawrence Park West was featured in the New York Times in an article titled "Lawrence Park West, Yonkers: Affluent Setting, Without the Price Tag." This article features neighborhoods we know well as well as some local residents. For those of you who didn't get a chance to read it, we are providing a link below. Enjoy.
At first blush, Yonkers might appear no different than its better-known, opposite-bank counterpart; historic houses, winding streets and mature trees adorn both. But in the neighborhood of Lawrence Park West — which encompasses adjacent enclaves like Cedar Knolls, Longvale and Armour Villa — properties can trade for a third of the cost of similar Bronxville versions. Taxes are also steeply discounted relative to those of their neighbor, another major selling point. 
NYT, November 14, 2018. Click here to read more.
Pictured here: A street in Lawrence Park West.
Photo by N. Bower