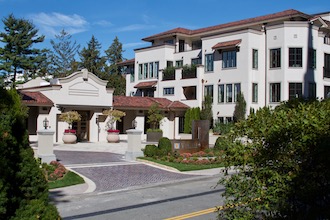 By Dean Bender, Thompson & Bender, for Houlihan Lawrence

Nov. 14, 2018: Multifamily apartments and industrial properties continue to perform well in Westchester, while other sectors of the county's commercial real estate market, especially retail and office properties, are facing strong headwinds, according to a new third-quarter report from Houlihan Lawrence's Commercial Group.
Tenants in multifamily apartments that are near train lines seem happy to shrug off the noise of a passing railroad in their desire to have convenient access to New York City. According to industry data, net absorption during Q3 2018 was 3.8 times higher than Q3 2017 and the year-to-date trend is similar. There were fewer deliveries of newly built rental units this quarter, but the pipeline of new construction has increased.

Industrial properties are also enjoying firm fundamentals, as they have become a critical link in evolving consumer fulfillment networks supporting digital retail platforms. Pressure to increase the productivity of these supply chains will inevitably bring multistory warehouses, similar to ones in Japan, to areas where land is scarce and proximity to the consumer is critical to business survival, according to the report.

Vacancy rates for industrial and flex properties are lower and rental rates are slowly increasing. Overall industrial property demand is strong, with a low inventory of state-of-the-art facilities in southern Westchester.

Retail and office properties, on the other hand, face challenges as many of their traditional users are being forced to drastically change their business models. Smaller retail formats offering basic consumer services are finding that they need to provide an updated appearance, convenient parking, and even a food retailer or bank branch to bring in traffic, according to the report.
In the retail sector, industry data shows an overall vacancy of 3.6% and availability of 6.5%. New vacancies/availability, not included in this data, may impact the market imminently as retailers such as Mattress Firm and Sears restructure or shutter operations.
At a time when Manhattan office leasing volume is hitting a multiyear high, leasing trends in Westchester remain weak. "On the ground, our observation is that established companies are going forward with deals in the locations that best fit their business strategy," said Thomas LaPerch, Director of the Commercial Group. "Smaller tenants and newly formed businesses, on the other hand, continue to be hesitant to commit to longer lease terms."

"As headwinds emerge in the CRE markets and risk appetite of buyers and sellers changes, a real knowledge of local market dynamics is crucial to help buyers/sellers (landlord/tenants) achieve their transaction goals," Houlihan Lawrence Commercial Group agent Teresa Marzano. "Assets benefit from being priced and positioned properly from the start and clients profit from a clear definition of their objectives. In this environment, more than ever, time is of the essence."

Pictured here: Villa BXV, a condominium complex in Bronxville that borders the train station.

Photo by N. Bower
Editor's note: As a public service, MyhometownBronxville publishes articles from local institutions, officeholders, and individuals. MyhometownBronxville does not fact-check statements therein, and any opinions expressed therein do not necessarily reflect the thinking of its staff.