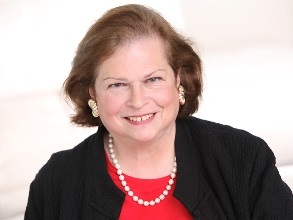 By Priscilla R. Toomey, Licensed Associate Real Estate Broker JD, ABR, Julia B. Fee Sotheby's International Realty

Oct. 3, 2018:  Are you selling the sizzle or the steak? Actually, both. And it's important to know what constitutes each.   
The steak includes your home's systems. Are they all in good working order? How much more useful life does each have? Do you have any warranty time left on any of them? Do you have instruction manuals available?
The homeowner property disclosure statement, which is almost never signed by sellers in this area, nonetheless lists the major systems in a house that the inspector will look at during your buyer's inspection, so this is a good reference point to use as a checklist for you to review. 
These are the "big ticket" items that can result in serious re-negotiation if an inspector says one needs to be replaced. Also, if one of the listed items is a "red flag" to the inspector, your buyer is likely to wonder how well you have maintained your home and wonder whether there is anything else that needs to be repaired or replaced.
Do you have a floor plan? Most buyers these days expect one and it's a good idea for you because sometimes the square footage on the village or town hall's property card will be inaccurate--and may be less generous because the house was measured differently.
If what is discussed above is the "steak," what is the sizzle and why is it so important? These days, we all tend to have instant reactions, and real estate buyers are no different. So they respond, often internally:  is this house a "yes" or a "no"?  Is it "good" or "not good" for them? Therefore, their very first impression of your house can make all the difference. That's why the sizzle is so important.
There are ways you can help in this process. One is to have a stager look at your house through a buyer's eyes and suggest how to emphasize its most desirable aspects and downplay those that might be less appealing. Also, be as objective as possible yourself--are there cooking odors that linger and could turn a buyer off? Is there worn paint on the front door? Is the curb appeal the best it can be? Some others are:
Do any light bulbs need to be replaced?

Do any doors stick from dampness or any other reason?

Does anything squeak that you can reasonably remedy?

Is everything sparklingly clean?

How will your closets look when prospective buyers open the doors to look in since closet space is so important to today's buyers?

Do your landscaping and flowers look well-maintained?

Have you de-personalized to remove an excess of family photos, religious items, and other things that could inhibit a buyer from looking at your home's "bones"? After all, that's what you're selling, not your mementos.
It's never easy to attend to all of these recommendations, but they will pay off for you in how successful your sale is.
Pictured here:  Priscilla Toomey, licensed associate real estate broker, JD, ABR, Top5, certified EcoBroker, SRES with Julia B. Fee/Sotheby's International Realty, 2 Park Place, Bronxville, NY 10708; cell, 914-559-8084; email, CLOAKING .   
Photo courtesy Julia B. Fee/Sotheby's International Realty

Editor's note:  As a public service, MyhometownBronxville publishes press releases, statements, and articles from local institutions, legislators, and candidates. MyhometownBronxville does not fact-check statements therein, and any opinions expressed therein do not necessarily reflect the thinking of its staff.