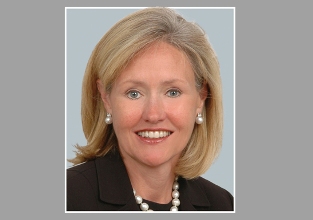 By Cindy G. Landis, Brokerage Manager, Bronxville Office of Houlihan Lawrence

Sep. 26, 2018:  Our local market is in the process of realignment. The characteristics that make the village so desirable are as strong as, or stronger than, ever: the top-flight school district, which is often likened to a private school, the unquestionable beauty of the village, and the rapid commute to New York City, with easy access to many forms of transportation. Economic issues are the driver of the transitioning market.
Across Westchester, we are seeing the three factors that are weighing on the real estate market. Prices have had a fairly long period of growth in the ten years since the financial crisis of 2008, while rising interest rates and tax law change are filtering through the markets. Affordability is the challenge.
In the current village market, there are 37 single-family homes for sale at the moment, compared with 33 at the same time last year. It's 12% more inventory overall. Uncharacteristically, there are eleven homes for sale in the $1,000,000 to $1,999,999 price range, with only one home in contract. That's an 11-to-1 ratio of homes for sale to those in contract, very low demand. It's a price point that's struggling across many similar Westchester towns such as Scarsdale.
Homes in contract have declined, compared with this time last year: six vs. ten. However, we are seeing a rise in showing activity in recent weeks as the fall market gets under way. There has been an oversupply of new construction in the New York City markets, and developers are making concessions to stimulate demand. Buyers who shop in New York City and come north seem to be looking for "good buys" in the suburbs.  
As for closings, there have been 33 single-family homes sold this year, compared with 40 for the same period last year. The current median is $2,100,000, compared with last year's median of $2,350,000. The price per square foot, $657, is down slightly from $670.
The townhouse market was very quiet last year and fortunately has rebounded. There are six closings year-to-date versus four last year at this time, and there are two deals in contract (same number as last year). The median sale price, however, has skyrocketed to $1,436,250, and there are seven townhomes for sale, compared with the two at the same time last year.
All real estate buyers today seem prepared to comparison shop between homes in the same town and between different towns as well. Buyers don't seem as necessarily committed to only one community. For serious sellers, the rules of real estate also now include preparation (staging), proper pricing, and patience.
Pictured here:  Cindy G. Landis, brokerage manager, Bronxville office of Houlihan Lawrence.
Photo courtesy Cindy G. Landis

Editor's note: As a public service, MyhometownBronxville publishes articles from local institutions, officeholders, and individuals. MyhometownBronxville does not fact-check statements therein, and any opinions expressed therein do not necessarily reflect the thinking of its staff.