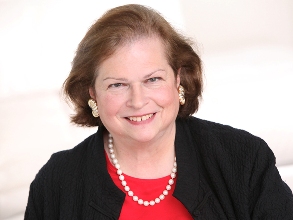 By Priscilla R. Toomey, Licensed Associate Real Estate Broker JD, ABR, Julia B. Fee Sotheby's International Realty

May 23, 2018:  In New York City there has been litigation over the number of square feet that are represented for a home so there can be greater consistency in what is shown on a listing. In Westchester – well, it's a little like the "Wild West"(chester). Towns and villages do have measurements, but they use their own standards. Homeowners can measure the home themselves, but they are likely to use their own approach. Yet a lot of buyers in our area come from New York City or other areas where price per square foot is viewed as very important.
Past listings for a given property may state a square footage that is not accurate. Then, when the property is about to come on the market again, the question is: did it shrink or grow or is the listing broker just copying the square footage from the old listing? If there has been a renovation since its most recent sale, the property should be re-measured, regardless.
The rules have also changed. Once upon a time, finished basements were routinely included. Now only those that meet specific requirements can be. And attics were often included, as well. Many were used as living space of one kind or another, although they were not listed on the certificate of occupancy and therefore should not have been included. These are sometimes included today, but they are not supposed to be included in the number of square feet of living space but rather noted separately on the listing.
One reason to strive for accuracy is that the number of square feet listed for a given dwelling determines the price per square foot and buyers do use that for comparison purposes. So increasing the number of stated square feet lowers the price per square foot and makes that home look more competitive. Yet, when a listing is entered into our area Multiple Listing Service, the number of square feet is designated as "estimated."
When square feet are very important to a buyer, one approach is to ask if there is a professionally measured floor plan to accompany the listing. Often there is. If there isn't, a buyer can arrange through their agent to have one drawn for a modest cost. It's important that the person engaged for this job is a professional who follows the American National Standards Institute ("ANSI") guidelines.
With all this said, perhaps the most important thing to keep in mind is that square footage is only one of several very important factors in making a homebuying decision. While a buyer rightfully would want to know about how many square feet there are in a given home, the quality of the school district, the home's condition, the commuting time, proximity to a Metro-North station, the town's amenities and ambiance, prices paid for recent comparable sales, and other factors are just as important. After all, they're what make any given buyer a happy long-term resident.
Pictured here:  Priscilla Toomey, licensed associate real estate broker, JD, ABR, Top5, certified EcoBroker, SRES with Julia B. Fee/Sotheby's International Realty, 2 Park Place, Bronxville, NY 10708; cell, 914-559-8084; email, CLOAKING .   
Photo courtesy Julia B. Fee/Sotheby's International Realty
Editor's note:  As a public service, MyhometownBronxville publishes press releases, statements, and articles from local institutions, officeholders, candidates, and individuals. MyhometownBronxville does not fact-check statements therein, and any opinions expressed therein do not necessarily reflect the thinking of its staff.