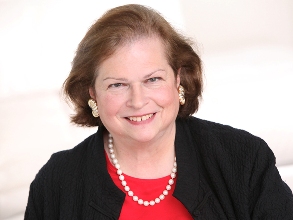 By Priscilla R. Toomey, Licensed Associate Real Estate Broker JD, ABR, Julia B. Fee Sotheby's International Realty

Apr. 25, 2018:  On days the weather is really saying "it's spring," one worthwhile activity is to walk around the outside of your home to see what needs to be repaired or spruced up. And then, of course, a good look around the inside is next. Here are 10 things to look for:
Clear gutters and downspouts of leaves and other debris.

Inspect your roof for missing or damaged shingles or tiles.

Inspect your driveway, walkways, and deck for any damage or cracks that need to be sealed.

Remove any vegetation that may have grown around your HVAC compressors.

Check screens and repair any holes; check and repair seals around windows and doors.

Replace or clean HVAC filters.

Clean the dryer vent and check the washer fill hose for any damage that needs repair.

Repair any place where there is cracked or peeling paint (both inside and outside)—check door sills, which may need to be re-varnished after a punishing winter.

Vacuum refrigerator coils.

Replace batteries in smoke and carbon monoxide detectors.

Drain your water heater to get rid of any sediment build-up.
…and enjoy the spring weather as it finally comes our way, knowing you have taken care of your home's wellbeing!
Pictured here:  Priscilla Toomey, licensed associate real estate broker, JD, ABR, Top5, certified EcoBroker, SRES with Julia B. Fee/Sotheby's International Realty, 2 Park Place, Bronxville, NY 10708; cell, 914-559-8084; email, CLOAKING .   
Photo courtesy Julia B. Fee/Sotheby's International Realty
Editor's note:  As a public service, MyhometownBronxville publishes press releases, statements, and articles from local institutions, officeholders, candidates, and individuals. MyhometownBronxville does not fact-check statements therein, and any opinions expressed therein do not necessarily reflect the thinking of its staff.