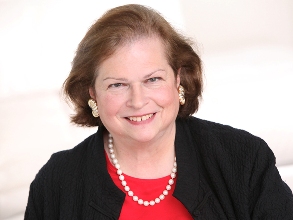 By Priscilla R. Toomey, Licensed Associate Real Estate Broker, Julia B. Fee/Sotheby's International Realty

Mar. 14, 2018:  Often homebuyers see an especially attractive price and the fact that the property is in foreclosure or is a short sale doesn't deter them from offering to buy it. It should. 
The reason the property is bank-owned or on its way to that status is that the owners have serious financial difficulties and can't keep current with their mortgage payments. As a consequence, they rarely spend any of the precious money they do have on home repairs or renovations – or on "deferred maintenance." They have come to accept their home's condition for quite a while and probably don't even see the issues a buyer would. The buyer inherits that condition and will need funds to cover the cost of repairs and renovations. 
Every so often, a house comes on the market in foreclosure or as a short sale and it happens to be the least attractive home on the most attractive block. If you find that home through some serendipitous event, ask yourself:
Do I have a pre-approval or verification of funds to show that I can afford the purchase?

Do I know my lender can act quickly to give me a mortgage commitment (the mortgagee bank doesn't like to wait) 
Would I want the house and location even if it were not a foreclosure or a short sale, i.e., not bargain-priced? 
What you have stumbled upon may, in fact, be the rare terrific house and an unbeatable price – just be sure it is before you commit to it.
Pictured here:  Priscilla Toomey, licensed associate real estate broker, JD, ABR, Top5, certified EcoBroker, SRES with Julia B. Fee/Sotheby's International Realty, 2 Park Place, Bronxville, NY 10708; cell, 914-559-8084; email, CLOAKING .   
Photo courtesy Julia B. Fee/Sotheby's International Realty 
Editor's note:  As a public service, MyhometownBronxville publishes press releases, statements, and articles from local institutions, legislators, and candidates. MyhometownBronxville does not fact-check statements therein, and any opinions expressed therein do not necessarily reflect the thinking of its staff.