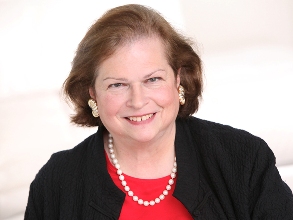 By Priscilla R. Toomey, Licensed Associate Real Estate Broker, Julia B. Fee/Sotheby's International Realty

Dec. 13, 2017:  Every year, it's important to remember to do those crucial things needed to winterize your home, both to protect it from damage from the elements during the icy storms of winter and to keep from spending unnecessarily on energy costs. Here is a checklist: 
Drain outside water faucets to prevent freeze-ups and burst pipes, as well as air conditioner pipes and any hoses you have around. 

If you have a sprinkler system for your lawn, be sure to have it drained and blown out, again to prevent freezing and bursting. 

Clean or replace furnace filters--or switch to the more effective electrostatic filters, if possible--and install a programmable thermostat, if you can, to lower energy costs when you are out of the house. 

Run ceiling fans in reverse since warm air rises and it's a good way to circulate the warm air throughout the room and save as much as 10% in heating costs. 

Lower your water heater temperatures to 120 degrees Fahrenheit--your water will be plenty hot while lowering the risk of getting scalded. 

Use draft snakes under any door that's drafty. 

Install storm doors and windows. 
Implementing these measures will help you enjoy the beauty of winter and enjoy energy savings, as well.
Pictured here:  Priscilla Toomey, licensed associate real estate broker, JD, ABR, Top5, certified EcoBroker, SRES with Julia B. Fee/Sotheby's International Realty, 2 Park Place, Bronxville, NY 10708; cell, 914-559-8084; email, CLOAKING .   
Photo courtesy Julia B. Fee/Sotheby's International Realty