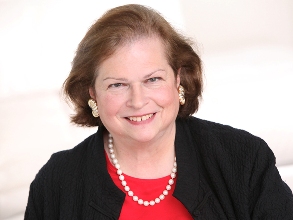 By Priscilla R. Toomey, Licensed Associate Real Estate Broker, Julia B. Fee/Sotheby's International Realty

Oct. 25, 2017:  In this article, we'll explore some dangerous assumptions that real estate sellers and buyers often make – to their detriment – and how to avoid them. The assumptions below are most helpful to avoid at the time you think you are ready to put your house on the market:
Dangerous Assumption #1:  Don't assume that your home's condition will pass the buyer's inspection. Check the homeowner property disclosure statement for a list of conditions to review beforehand to make sure they are all in good working order. For example, if you have an underground oil tank, don't assume it has no leaks and don't assume a buyer will be OK with leaving it there.
Dangerous Assumption #2:  Don't assume that any work you had done that requires a permit will be accepted by a buyer if you don't have a permit for it that has been closed out. Even all-cash buyers think about what they will need to do when they eventually re-sell.
Dangerous Assumption #3:  Don't assume that there isn't anything left a stager won't suggest to make your sale easier. A stager's job is to see your house through the eyes of a buyer and make it as appealing as possible, which can make a big difference in how competitive your house is versus its competition on the market.
Dangerous Assumption #4:  Don't assume that if you decide on a high price, buyers will make offers or even come see your house. Most buyers shop by price category, say up to $XXX amount, so they don't often see higher-priced houses because they don't want to "insult" the seller. If you are a buyer, you should understand that ultimately the buyer controls the price, so start a negotiation – it's just a conversation with numbers. And study comparable recent sales so your price is as accurate as possible and so your home doesn't languish.
Dangerous Assumption #5:  Don't assume that your buyer is qualified. To make sure a buyer is qualified, the buyer's agent needs to ask of the buyer some hard questions: Are you pre-approved? Do you have at least 20% cash (or more if we're talking about a co-op and it requires more than 20%)? Do you have anything to sell or a lease that you are reluctant to break? When do you need to close?
And one additional suggestion:  Don't assume that all real estate agents are the same. Choose one with care who will provide you with sound counsel and regular feedback, and pay attention to what the feedback tells you. Once your house is on the market, it is a commodity – leave it every morning as if you have a showing. This is tiring, true, but you won't miss a showing and you will always present your house with its best foot forward.
Pictured here:  Priscilla Toomey, licensed associate real estate broker, JD, ABR, Top5, certified EcoBroker, SRES with Julia B. Fee/Sotheby's International Realty, 2 Park Place, Bronxville, NY 10708; cell, 914-559-8084; email, CLOAKING .
Photo courtesy Julia B. Fee/Sotheby's International Realty