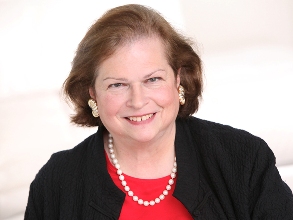 By Priscilla R. Toomey, Licensed Associate Real Estate Broker, Julia B. Fee/Sotheby's International Realty

Sep. 27, 2017:  Often real estate consumers, be they sellers or buyers, make assumptions that may seem innocuous at the time but end up creating a problem at the very moment their transaction needs to move forward. That one item may cause the transaction to fall apart or may cause enough of a delay that it seriously jeopardizes the plans of the seller, buyer, or both.
In the first article in this series, we will look at five dangerous assumptions that can be made putting a home on the market or seriously looking to buy a home and how to avoid them. In the second article, we will look at another five dangerous assumptions that crop up once a house is on the market or a buyer is ready to commit to a purchase. In the third article, we will look at yet another five dangerous assumptions that can arise once an offer has been received and can cause the transaction to go awry.
Five early-stage dangerous assumptions to avoid:
Dangerous Assumption #1:  People can look past the clutter. Most can't. For photos and showings, be aware that most buyers simply can't see past your stuff and really want to see a place that looks like the photos they've seen in shelter magazines. If you're a buyer, try to focus on the bones of the house--they are what you're buying, not the furnishings the seller will take to their new home.
Dangerous Assumption #2:  I'm not in a hurry. Unless you have decided that you are in a purely educational mode, this assumption is dangerous because markets tend to be cyclical and may be very different when you are ready. And what if you see something perfect for you--or a buyer comes along--when you think you're just testing the waters? You may be unprepared to do anything about that perfect house because you kidded yourself into thinking you were just browsing. Be realistic about your time frame and proceed accordingly.
Dangerous Assumption #3:  I know my financial profile. Do you really? Do you have a pre-approval? How much do you have in liquid assets? If you find yourself in a bidding war, how much cash do you have to put into your offer? Have you estimated your closing costs? How much can you afford in taxes? How much would you have left after a purchase for any renovations you want to make? Do you have all your financial documents in order? Do you know your current credit score? Have you recently changed jobs and perhaps unwittingly changed what your profile looks like to a lender, co-op board, or others?
Dangerous Assumption #4:  I know my local market. Markets change. People often assume that just because another house nearby did well in its sale, theirs will too. But every house is unique and perhaps the other house is in the middle of the block and yours is close to a highway and its attendant noise. Or all of their windows are new and all of yours are old and in need of replacement. Some things make a lot more difference to buyers than others--don't assume you know what they are without guidance from an expert.
Dangerous Assumption #5:  It's cheap--it must be a bargain. Homes are hardly ever priced at random, without taking into account many factors. If it looks too good to be true, that's probably the case. Do you have enough patience for the wait and enough cash for the renovations once you own the house? Are you prepared for renovations that take twice as long and cost twice as much as first anticipated, as is the case many times?
Carefully thinking through where you stand with these five assumptions can save you a lot of agony later on.
Pictured here:  Priscilla Toomey, licensed associate real estate broker, JD, ABR, Top5, certified EcoBroker, SRES with Julia B. Fee/Sotheby's International Realty, 2 Park Place, Bronxville, NY 10708; cell, 914-559-8084; email, CLOAKING .
Photo courtesy Julia B. Fee/Sotheby's International Realty